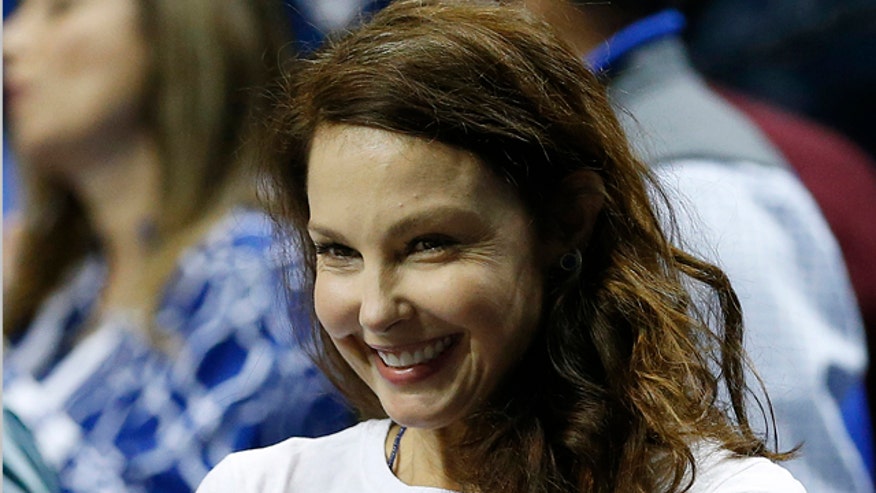 Ashley Judd revealed to Variety that she was sexually harassed by a male studio executive; but didn't reveal his name. In her interview, she said she had no idea what was happening at the time.
"I was sexually harassed by one of our industry's most famous, admired-slash-reviled bosses. I was making 'Kiss the Girls' at the time, and here I was, a declared feminist… And yet I did not recognize at the time what was happening to me."
Similarly, Lance Bass of the boy band 'N Sync said he and the other band members were all inappropriately touched by a man they worked with as young boys, but he also refused to name the alleged abuser.
Their reticence comes after the nation has watched approximately 50 women come forward over the past months to accuse Bill Cosby, by name, of sexual assault in years gone by. So should Judd, Bass and others follow the Cosby accusers' lead?
Psychologist Dr. Tiffany Sanders says Judd made the right decision when she opted to keep the name of her harasser private.
"I don't think outing past alleged abusers is the best way to handle harassment, especially if it's difficult to prove and occurred decades ago," she said. "However, for present day, women should identify their alleged abusers, speak up, press legal or civil charges against their bosses or others in position of power and share their story to encourage other ladies to speak up."
Sanders said, however, she believes Judd should consider meeting her harasser privately to address what went on.
"I don't agree with the first thing you do is name people for alleged crimes that happened decades ago where they don't have hard evidence to prove their abusers guilt," she said. "But I don't think she should sit on the information either as if it never happened. I think she should consult with a legal attorney about privately confronting him about the years of sexual harassment, and predetermine what is appropriate restitution on their behalf if the abuser admits inappropriate behavior."
But celebrity expert Dorothy Cascerceri thinks Judd naming her harasser could help other women suffering the same fate.
"It's a shame that women are so hesitant to go public about abuse and harassment, especially women as rich and famous as Ashley Judd," she said. "The more celebrities that speak out about this kind of treatment, the more average women may be inspired to stop similar injustices against them."
She added she expects Judd waited decades to speak out because she didn't want to harm her career. Still, Cascerceri expects there is still a chance Judd's career could take a hit.
"It's no surprise Ashley waited," she explained. "Even though she has established herself, you never know how this sort of thing could hurt her career. While many people can be sympathetic about a woman's plight such as this, there are equally as many who would not be supportive, and directors and casting agents fall into the latter category. Career opportunities for Ashley may not be as plentiful."
Psychologist and Women's Expert Dr. Frieda Birnbaum argues women in the entertainment industry should share their stories regardless of any negative impact it could have on their careers.

"Absolutely speak out," she said. "It does not matter what point you are in your career, your integrity is more important. Giving in to someone else's dictates you and will leave you feeling cheap and less of a person."
You can follow Blanche Johnson on Twitter @blancheFOXLA.