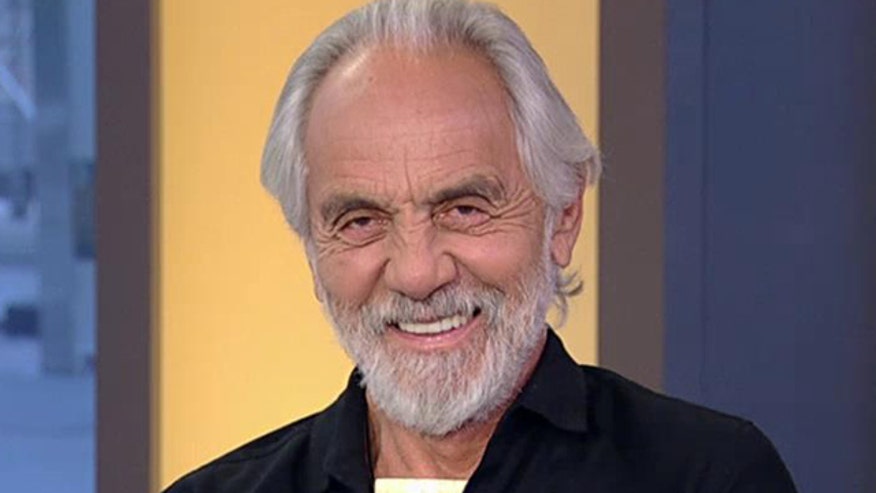 Tommy Chong will watch the premiere of his new TV talk show from the Intensive Care Unit of a Los Angeles hospital.
The stoner comic — and host of "Almost Legal with Tommy Chong" — is scheduled to undergo surgery later this month as part of an ongoing treatment for rectal cancer.
"If all goes well, I will have a new a--hole," he jokes.
Chong, 77, credits the use of medical marijuana for helping him survive a previous battle with prostate cancer.
"Us pot heads, we get carried away," he tells FOX411.
"We think pot is going to be the cure for everything, but we have to respect conventional, medical methods. That is what I am learning through this experience. I am learning to respect the conventional (approach) as well as the unconventional."
Chong's passion for pot will play a supporting role on "Almost Legal," which is set for broadcast on the satellite network FOTV. Episodes will also stream online.
He describes the program as "a stoner version of 'The Daily Show.'"
"You know how Jon Stewart gets excited and bombastic and almost screaming? I am the opposite," Chong insists.
"I don't get excited. I am very cool. When you are a pot head like I am, everything is cool. Everything is going to be okay."
Because of the upcoming surgery, he has already pre-taped segments with celebrity guests including comic George Lopez, actor Danny Trejo and MTV star Steve-O.
"With a talk show, you are looking to spread information that is not available," Chong says.
"I think my point of view is sorely needed in this time. We have got to find answers to why the Republican Party is disintegrating the way it has. Why we have a Donald Trump leading everybody. And I have answers!"
Chong insists it is not necessary to be under the influence while viewing the show.
"But you will get a contact high," he says.
"When you listen to my voice, there is something in my voice that gets everyone high. I think it goes back to the Cheech and Chong records.
"So many people listened to us stoned out of their head that all they have to do is just hear my voice and it triggers something. It triggers a memory response."
"Almost Legal with Tommy Chong" premieres October 23.