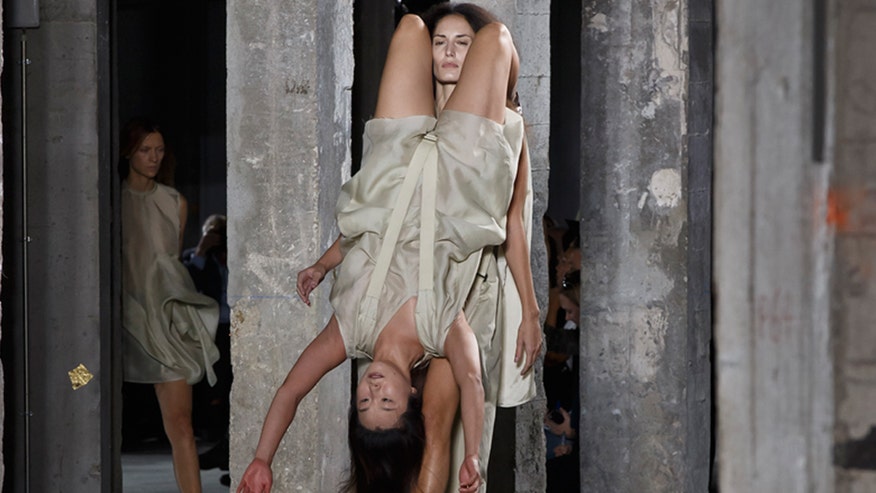 Rick Owens really knows how to shake things up.
Friday in Paris, the designer showed a monastic collection staring catwalkers who wore — well, each other.
Owens' models were harnessed to other models, and marched out hanging upside down or strapped right side up, all as a singer named Eska belted the soulful theme song from the movie "Exodus." The crowd was moved to uproarious applause as the provocateur took his bow — and then beat his guests to the door.
In a statement released right after the show, Owens said the performance was about "support and cradling" and that the straps were symbolic "loving ribbons."
You heard it here, people: human fanny packs for spring!
This story first appeared in the NY Post.