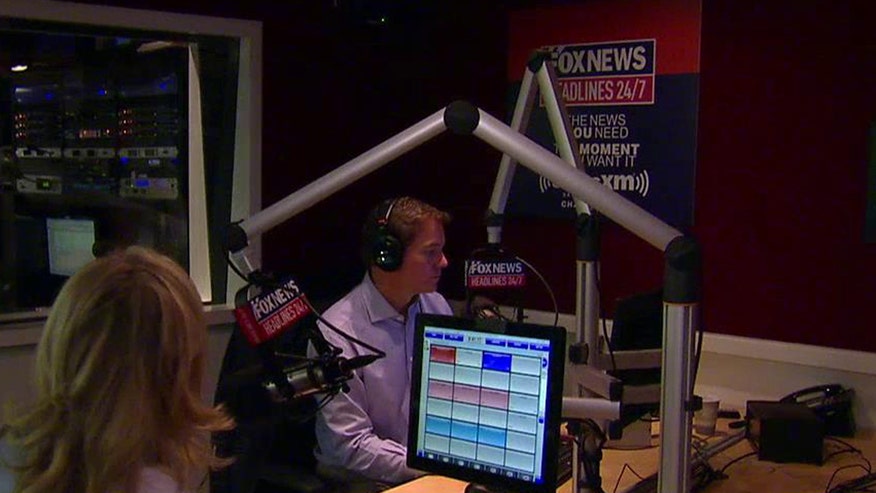 FOX News anchor Bill Hemmer kicked off the launch of the new satellite radio channel, FOX News Headlines 24/7, which debuted on SiriusXM on Monday morning.
The radio program provides SiriusXM listeners with real-time headlines and around-the-clock reporting from the worlds of business, politics, entertainment, sports, social media and more.
FOX News anchor Shepard Smith will also host for an hour at 6 p.m. ET on Monday. The program broadcasts live from FOX News headquarters in New York City.
"Our goal is to continuously deliver original breaking news product to our viewers," FOX News Chairman & CEO Roger Ailes said.
SiriusXM president and chief content officer Scott Greenstein added: "FOX News Headlines 24/7 is unlike any national news experience you'll find on radio. The news never stops, and now SiriusXM listeners can have the very latest information at their fingertips – everything from Hollywood to Wall Street to Main Street – refreshed every 15 minutes, 24/7, 365 days a year."