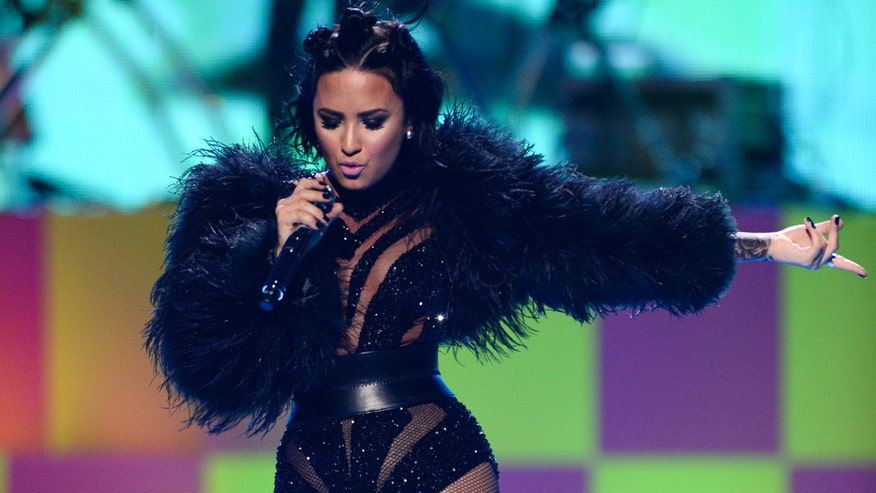 Demi Lovato is proud of her body and she wants the world to know it. The former Disney star put her curves on display on the cover of Complex magazine.
The "Cool for the Summer" singer didn't just reveal her body for the mag, she also opened up about her friendship (of lack-off) with Selena Gomez, her good pal Iggy Azalea and her love of five years, Wilmer Valderrama.
"I don't really hang out with celebrities," Lovato told Complex. "I'm not the type of person that's on Instagram posting pictures of me and tons of my best friends. I have my core group, and they're the type of people that will be there for me in the middle of the night. They're the type of people that are like, 'You're being a bitch right now. Don't talk to me that way,' and I'm like, 'Whoa. Sorry. I didn't realize it.' I don't have anybody around me who kisses my ass."
While the 23-year-old seemed to be throwing shade at fellow singer Taylor Swift who is known for her "squad" of young, female celebrities, she praised rapper Iggy Azalea.
"She's very, very, very real. What you see is what you get...She's the furthest thing from fake."
Regarding her friendship with fellow Disney alumnus Selena Gomez, Lovato admitted the two are not close anymore.
"When you're young and you get older, you change and people change. You have things in common, and then all of a sudden, you don't. It's just a part of life."
Finally, Lovato spoke about how she began dating Wilmer Valderrama before she was 18.
"I was like, 'Oh my god. You're so attractive.' And he was like, 'You are not 18. Get away from me,'"she said of when they first met. "Then we became really good friends, and he was there for me through a number of situations and breakups and whatever."