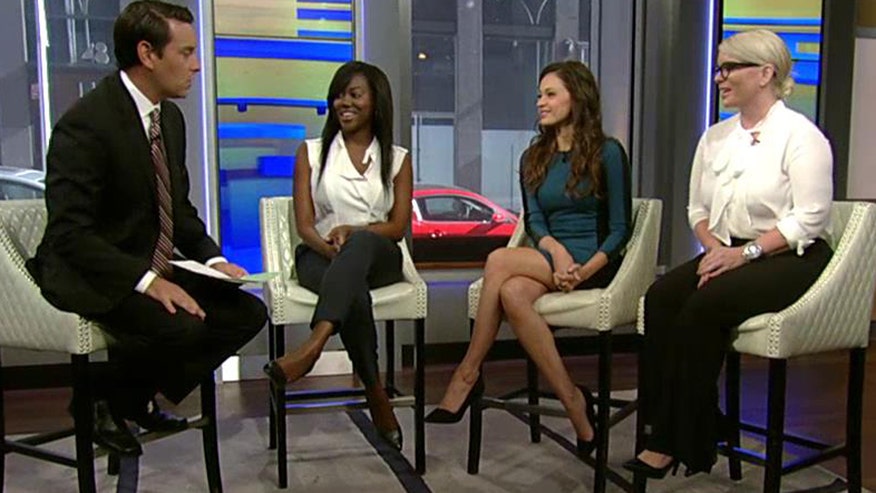 Despite a rocky weekend for "The View," the talk show launched into Monday morning's episode as if all was well.
Whoopi Goldberg opened the show with a chipper chat about the Emmys.
The hosts gabbed about the style choices at the awards show and praised Viola Davis for winning Best Actress in a Drama Series. Davis made history as the first African-American to ever take home a best actress award.
The ladies of "The View" made no mention of the advertisers that have been unceremoniously dropping the series. Park City, Snuggle and McCormick Spice have ditched "The View," TMZ reported over the weekend, as did sponsors Johnson & Johnson and Eggland's Best.
The advertisers' reaction comes following controversial comments hosts Michelle Collins and Joy Behar made last week about the nursing profession.
During Friday's episode of "The View," the hosts acknowledged the backlash and welcomed nurses on the show to discuss their careers.
Some viewers, however, felt the move was "too little, too late."
"You're apologizing to nurses now because you have lost BIG advertisers of the View. Too late," one viewer tweeted. Another added, "Too little, too late! Cancel this garbage show!"
Some are sick of hearing about the controversy altogether. One nurse shared a letter advising that "The View" and TV watchers get past the comments.
"Corporate world: lighten up! We enjoyed the banter. Time to chill out," the letter declared.
Time to move on. #nurse #nursesunite #nurses #RN #medical #medicine #media #mediawatch #TV #View #TheView #doctor #MD pic.twitter.com/1VOD0FChfO

— MI Lake Home Garden (@AlhramAndrea) September 21, 2015