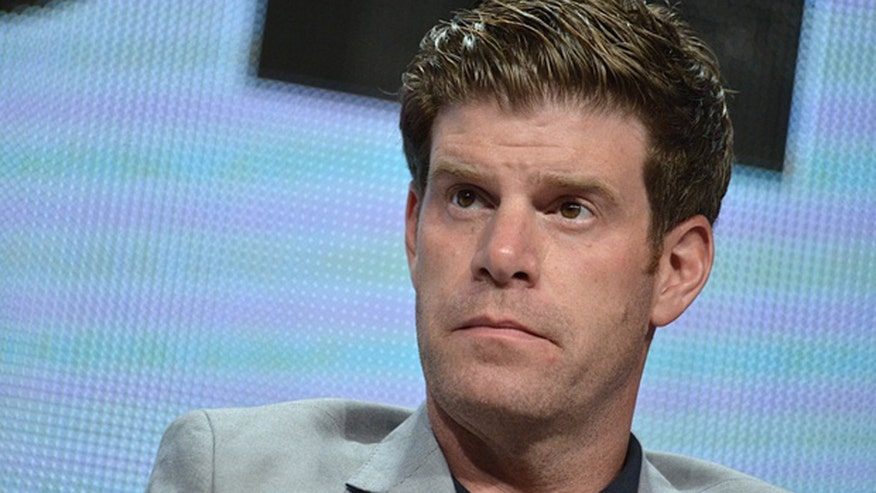 Steve Rannazzisi, the comedian who stars as Kevin on FXX's "The League," has admitted lying about escaping the World Trade Center attacks on Sept. 11, 2001.
While appearing on "WTF with Marc Maron" in 2009, Rannazzisi, 37, recounted a tale in which he worked as an account manager at Merrill Lynch's offices on the 54th floor of the south tower.
"I was there and then the first tower got hit and we were like jostled all over the place," Rannazzisi said at the time. "And then the Port Authority came on the loudspeaker and were like, 'Hey, explosion in tower one, things are being taken care of, everyone remain where you are. Stay calm, we're figuring things out.'"
Click here to subscribe to FOX411's YouTube channel
He continued, "I was like, 'Well I'm gonna go check this thing out.' I went downstairs, walked outside, saw all the pandemonium. And then about five or six minutes later, bang! … I couldn't tell exactly where [the second plane] went in, so I had no idea. Then I just started f---king booking it."
But the New York Times reported Wednesday that after being confronted with evidence that undermined his account, Rannazzisi admitted it was fictitious.
"I was not at the Trade Center on that day," Rannazzisi told the newspaper in a statement provided by his publicist, Matthew Labov. "I don't know why I said this. This was inexcusable. I am truly, truly sorry."
According to the report, Merrill Lynch has no record of Rannazzisi's employment and did not have offices in either tower during the September 11th attacks.
"For many years, more than anything," Rannazzisi's statement continued, "I have wished that, with silence, I could somehow erase a story told by an immature young man. It only made me more ashamed. How could I tell my children to be honest when I hadn't come clean about this?"
But as recently as 2011, Rannazzisi referenced the same fabricated tale. On the podcast "Sklarbro Country," Rannazzisi said, "I've spoken about it before. I just don't ever want to feel like, anyone, I am cashing in or anything like that."
Two years prior, he told his tall tale on "Pauly Shore & Friends," a TV special.
In his statement, Rannazzisi calls his falsified account "profoundly disrespectful to those who perished and those who lost loved ones."
"The stupidity and guilt I have felt for many years has not abated. It was an early taste of having a public persona, and I made a terrible mistake. All I can ask is for forgiveness," he said.
This article originally appeared in the New York Post.
Four4Four: Kylie Jenner DESTROYS her sisters