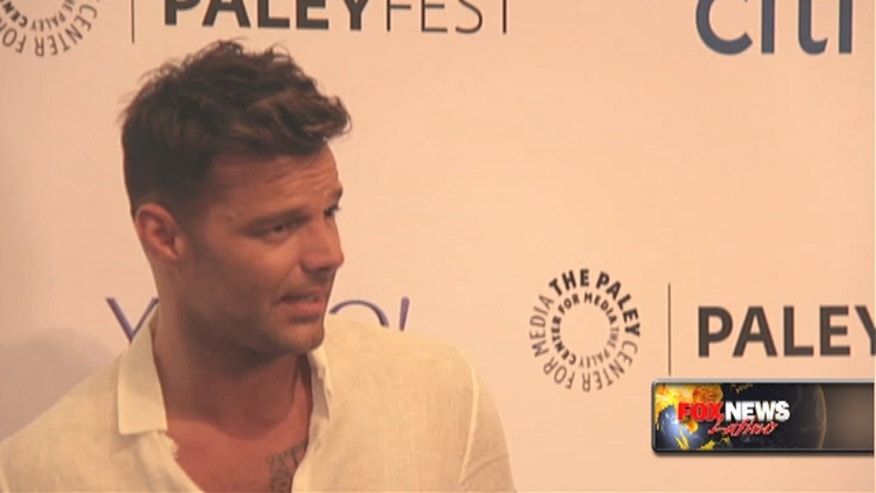 Beverly Hills, CA – Hardcore fans would know that it was "Menudo" that put Ricky Martin on the map a few decades back. Now the mega-popular Latin artist is going back to his boy band roots, this time as a judge on a new reality competition shown – "La Banda."
The show, created by band and music competition mastermind Simon Cowell, is set to premiere Sunday in Univision.
"We invited 700 girls; the artists will walk into this runway and they have literally one minute to convince them [about] why they have to vote 'yes', " he said Thursday, while on a panel to promote the show.
As for his personal judging style, Martin told reporters that he's not taking a "tough love" approach.
The father of two reflected on his former band member days, and how he plans to manage this winning boy band differently. Martin is not only a judge in "La Banda" but a show producer, and ultimately, the winning group's manager.
In Thursday's event, the singer recalled his past Menudo days and how strict his management team was toward the band.
"They pretty much told us what to say and what not to say. And here, at least as a manager and as a producer (… ) I want [the contestants] to be themselves. I want them to be real."
Speaking of harsh treatment, the Puerto Rican singer recently felt the need to call out presidential hopeful Donald Trump. He said Trump's words in regard to Mexican immigrants were a personal attack on Latinos. He joined a group of showbiz celebrities in writing wrote an open letter to the business mogul.
Univision hosts Omar Velasco and Argelia Atilano praised him for speaking out.
"The fact that he takes time from his busy schedule to sit down and write an open letter to someone with a heavy message," said Atilano. "I think it's the right thing to do; It affects him as a human being, as a Latino."
Brittany Valadez is a freelancer living in Los Angeles. Follow her on twitter at @brittanyvaladez