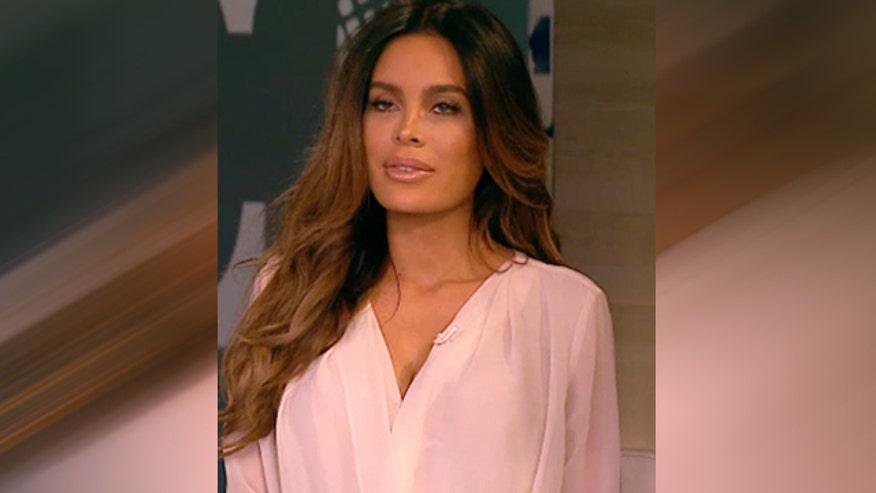 Super fit model mom Sarah Stage made headlines in April when she was slammed for posting a photo of her slim stomach and abs while she was eight months pregnant. Now, with a four-month son keeping her busy, Stage is still in great shape, and she has grown accustomed to ignoring her critics.

"I didn't expect the photo to go viral," she told FOX411. "I have been posting on Instagram for years and that's kind of normal. I just didn't expect it to get a lot of attention like that, but at the same time, there [was] a lot of positive feedback from people."

Stage said didn't think she would have a barely-there baby bump while pregnant.
"I was expecting to have a big pregnant belly like everyone else, ya know?" she told us.
"I think [the viral photo] probably got a lot of attention because people were used to seeing pregnant women with a lot bigger bellies."
Stage declared she has no time for negativity.

"There were haters but there were also a lot of positive [people]," she revealed. "I still get a lot of sweet comments from people. It would be too depressing to focus only on negative people. They are the ones that are miserable. They are just the ones I feel sorry for."
And though it didn't show much, Stage said she gained 30 pounds while pregnant.
"I lost a lot of it after he was born because of the birth," she explained. " He was almost 9 pounds plus the placenta and all the other fluid. You lose like a lot of that, and then I just try to eat as healthy as possible and I am breastfeeding... so you burn a lot of calories from breastfeeding."

Stage said these days she doesn't work out as much as she is busy taking care of son James.

"Oh my gosh I'm just still trying to figure out the perfect balance for being a wife, being a mom and then working so I'm still trying to figure it out," she said. "I've limited myself to working one to two times a week and then balancing and trying to fit in a work out if I can."
You can follow Blanche Johnson on Twitter @blancheFOXLA.