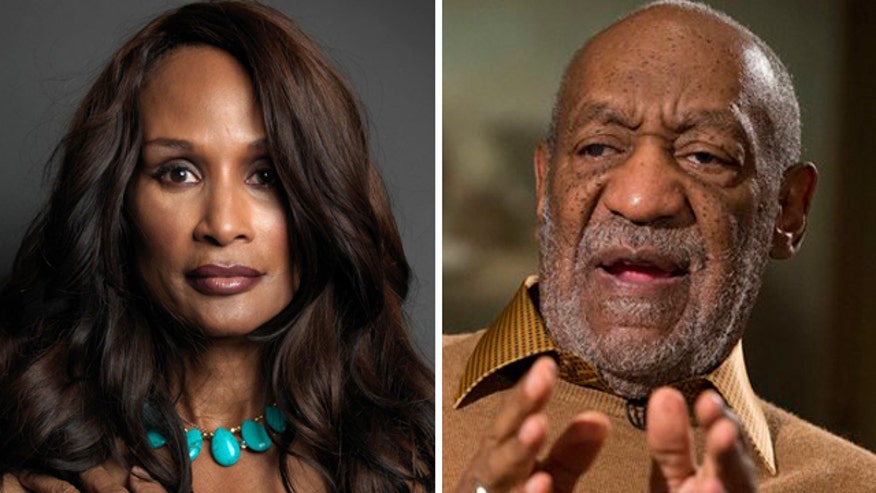 BEVERLY HILLS – Beverly Johnson, who came forward with claims Bill Cosby had drugged her, was honored Tuesday night by Linda's Voice, a charity that aims to help women who have suffered abuse.
At the Linda's Voice BBQ and Bikini Benefit, FOX411 caught up with Johnson to talk the importance of raising awareness regarding violence.
In 2014, Johnson, the first African-American model to cover Vogue, recalled in an article for Vanity Fair when Cosby allegedly drugged her. Johnson wrote that she met with Cosby several times in the 1980s to discuss a possible role for her on "The Cosby Show." During one visit, Johnson alleged that Cosby insisted she have a cappuccino he made her, and because of her experience experimenting with drugs in the 1970s, Johnson said she was certain the drink was laced.
As of August 2015, Cosby has been accused by around 50 women of drugging or sexually assaulting them, or both.
"I think that the Cosby situation is a lightning rod for this conversation we are having," she said. "It is a lightning rod so that Linda's Voice, this amazing charity, can help so many women find their voice."
In a 2005 deposition unsealed last month, Cosby admitted obtaining Quaaludes to give to women he wanted to have sex with. He maintained in the deposition the sex was consensual. Cosby is scheduled for a deposition on Oct. 9 in connection with a lawsuit filed by a woman who accuses Cosby of sexually abusing her at the Playboy Mansion when she was 15 years old.
Johnson said she's glad that the Cosby allegations have at least sparked a conversation.
"It's happening…meaning that we are now talking about rape, sexual assault, domestic violence and that situation with him was just a lightning rod for this much needed conversation."
Johnson said she hopes to continue to raise awareness.

"This is something very close to my heart- ending domestic violence and violence against women," she said. "I feel honored that they decided to honor me and if I can lend my voice to raise awareness then I have done a good job."
You can follow Blanche Johnson on Twitter @blancheFOXLA.