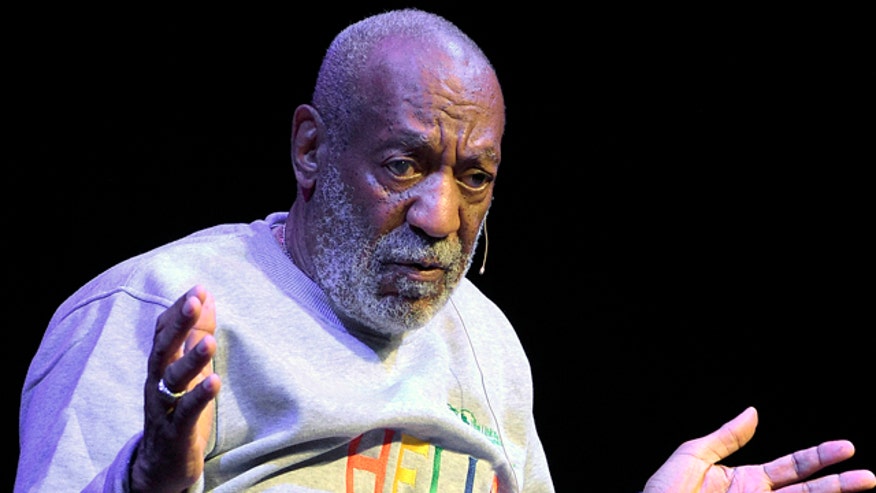 Two more women went public Thursday with accusations that comedian Bill Cosby drugged and sexually assaulted them during the 1970s.
Charlotte Fox and a woman who only identified herself as "Elizabeth" revealed details of the alleged assaults while standing alongside attorney Gloria Allred at a New York news conference. As has been the case with many of Cosby's accusers, Allred admitted that the statute of limitations had expired for both alleged victims to pursue legal action.
"They are speaking out now because they want the world to know what they allege they were forced to suffer because they had the misfortune to meet a man that they admired and thought that they could trust, Bill Cosby," Allred said at the news conference. "It is not too late for them to become empowered women."
Fox, an aspiring actress at the time, said she met Cosby while working as an extra on the 1974 film "Uptown Saturday Night." She claims that one night Cosby took her to the Playboy Mansion, drugged and assaulted her.
"We ate and drank. I became ill," she said. "The next thing I remember was that I was sort of awake, in a bed, with no clothes on and there was Mr Cosby, in a robe, crawling from the bottom of the bed. I was incapacitated and couldn't say no. He engaged in sexual activity with me. It was not consensual. I was afraid to call out."
"Elizabeth" said she met Cosby in 1976, when she was 20 years old and working for American Airlines as a flight attendant. She said Cosby took her to dinner at a Japanese restaurant, then brought her to his hotel room and forced her to perform a sex act.
Between 40 and 50 women have accused Cosby of sexual assault over a period of approximately 40 years. Cosby has admitted cheating on his wife, but denied any wrongdoing. He is scheduled to give a deposition Oct. 9 in connection with a lawsuit filed by a woman who accuses Cosby of sexually abusing her at the Playboy Mansion when she was 15 years old.
In a 2005 deposition unsealed last month, Cosby admitted obtaining Quaaludes to give to women during sexual encounters, which he maintained were consensual.
Click for more from The New York Post.