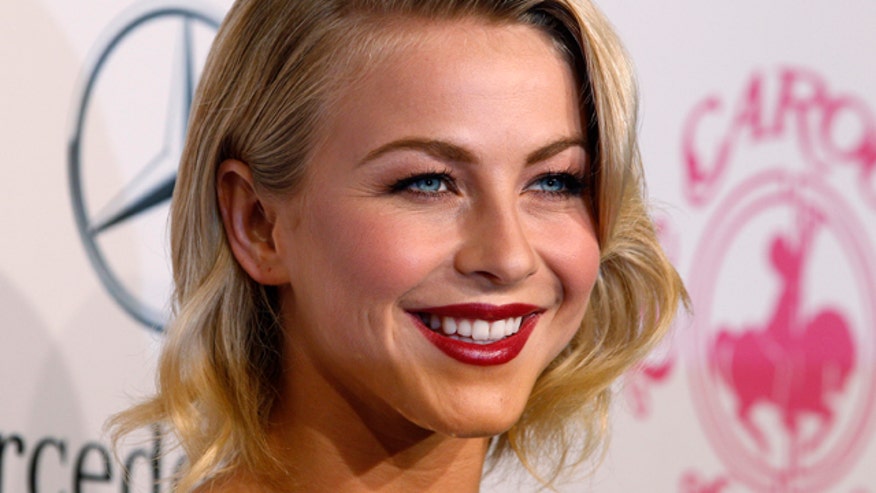 Derek Hough totally approves of Brooks Laich, fiancé to his sister Juliane Hough. The "Dancing With the Stars" pro spoke to FOX411 about his sister's recent engagement at the 2015 Dance Industry Awards.

"It's awesome. It's great!" he gushed. "He's amazing, he's a great guy."

Julianne, 27, took to Instagram to share the news of her engagement to pro hockey player Laich on August 18.

"We are overwhelmed with joy and excitement to share with you our recent engagement! #fiancé #love," she captioned the photo.


Laich, 32, who currently plays for the Washington Capitals, posted the same photo and caption on his Instagram account.

The proposal was in Couer d'Alene where Hough's grandparents live. And big brother Derek absolutely knew the engagement was coming.

"Yeah I knew it was coming," he said. "When you start you looking for wedding venues before you're like oh wait OK!"

The two began dating in 2013—just eight months after her split with Ryan Seacrest.

In the August 2014 issue of Redbook, Hough said that Teddy Sears, her co-star, introduced her to Laich at the right time.

"It couldn't have been a better time," she told the magazine. "We've been open and honest from day one."

This is the first marriage for both Hough and Laich.
You can follow Blanche Johnson on Twitter @blancheFOXLA.