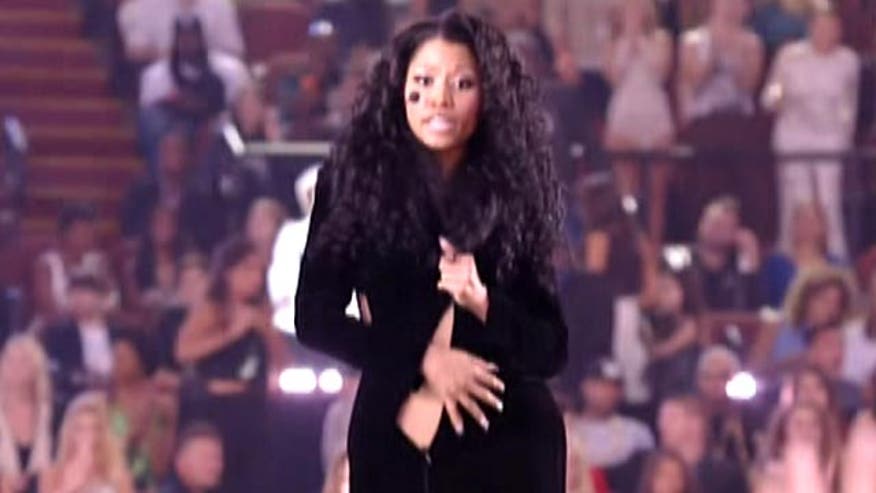 Nicki Minaj is getting a redesign.
Madame Tussaud's has responded to the criticism and fondling of its wax figure of Minaj – on all fours with her behind in the air – by saying it will rethink the display, according to The Guardian, even though Minaj herself has said she loves it.
The wax likeness has become a magnet for tourists who want to do everything from pat her behind to simulate sex acts, which they then often post on social media.
One particularly disturbing image caused the wax museum to issue an apology.
"It is unfortunate that this visitor decided to behave so inappropriately and we apologize for any offense this has caused," the museum said in a statement. "We do have staff monitoring guest behavior in the attraction and do our utmost to ensure our wax figures are treated respectfully, but on this occasion clearly one of of our hosts was not present."
But it seems it's not the figure that will be altered, just the ability of people to get near it and do things to it.
Four4Four: Miley picks up the raunchy pace