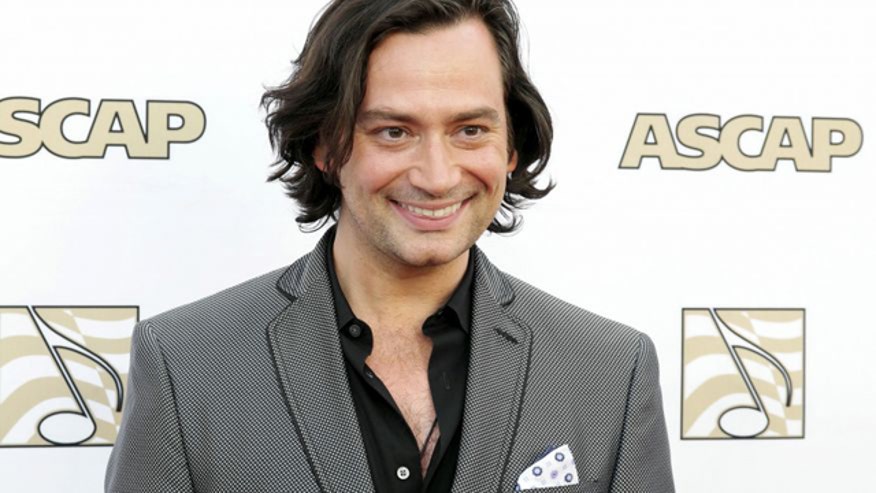 NEW YORK – "American Idol" season 4 contestant Constantine Maroulis was arrested on Monday for violating a restraining order placed on after he allegedly assaulted estranged girlfriend Angel Reed on Aug. 11.
Maroulis was arrested for violating the order because he emailed Reed, which was not allowed. The Broadway star's rep, Howard Bragman, told FOX411 that her name was inadvertently included on a mass email sent by his client.
"He accidentally emailed her which broke the restraining order and he was arrested and immediately released. It was not a personal email, it was a pure accident," Bragman said.
A police report obtained by FOX411 shows that Maroulis turned himself into police after the alleged restraining order violation.
The "Rock of Ages" actor was first arrested on Aug. 12 after the alleged assault of Reed, with whom he shares a home with their 4-year-old daughter. Reed's lawyer, Steven Mandel, sent a lengthy press release with alleged details of the incident. Mandel said in the release that Reed confronted Maroulis with proof he was having an affair with the mother of a child at their daughter's school.
"Mr. Maroulis flew into a rage, grabbed her by her hair and threw her violently to the floor, resulting in an injury to the right side of her head, and right knee," Mandel claimed. "While Ms. Reed was lying helpless on the floor, Mr. Maroulis viciously kicked her twice in her vagina, causing severe injuries and bleeding, of which there are graphic pictures."
FOX411 didn't receive immediate response from Maroulis' rep for comment regarding the alleged details provided by Reed's lawyer.
Mandel said the former couple is due in court to appear in the Bergen County Superior Court in Hackensack, N.J., on Aug. 24. Additionally, Maroulis is scheduled to appear in court on Aug. 26 in connection with the violation of the restraining order.
Maroulis and Reed met on the production of "Rock of Ages."
Fox News.com Reporter and FOX411 host Diana Falzone covers celebrity news and interviews some of today's top celebrities and newsmakers. You can follow her on Twitter @dianafalzone.