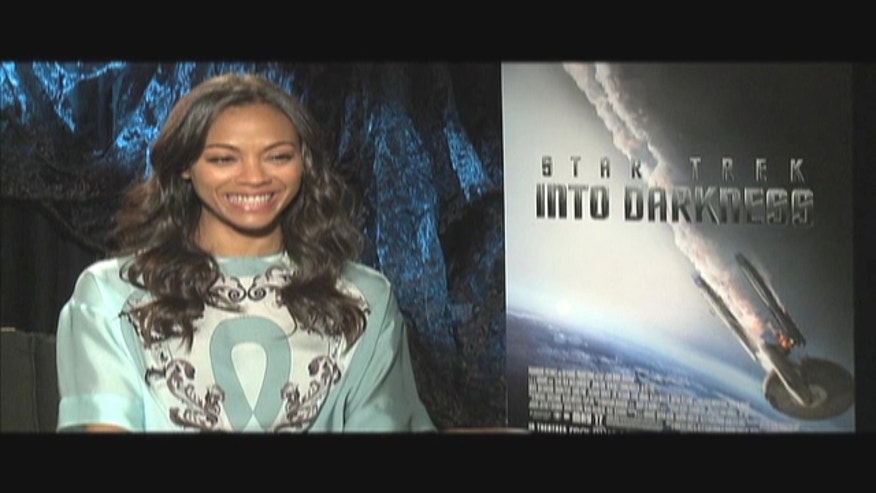 Proud parents Zoe Saldaña and Marco Perego shared a cute family portrait to celebrate their identical twins sons Bowie and Cy on National Twins Day.
In the adorable picture, 9-month-old babies Bowie and Cy are shown from the back looking up at their parents, donning matching red-and-white-striped onesies.
"Thank you for your beautiful messages. I read them all and I feel blessed to share these precious moments with you in hopes that it can inspire you and make you smile. I am indebted to you all," the Dominican-American actress wrote in the Instagram post.
And then she added, in Spanish: "I wish you all health, love, happiness and a lot of prosperity."
National Twins Day was founded in 1976 by the Twins Days Festival in Ohio; this past weekend, more than 2,000 sets of twins attended to the event.
Saldaña and Perego, married since June 2013, have been sharing family photos of their lives as parents – but they have never shown their babies' faces.
"I just don't want 16 years from now to get, 'You are so disrespectful. You invaded, you exposed me and I wasn't ready,'" the actress told E! News in June. "Even though they're babies and they're under our care, it's still their face."
She added: "Right now, they're not in the position to speak for themselves or make a decision … I don't want to make it for them."
That said, the new parents are more than happy to gush about their growing kids.
Like us on Facebook
Follow us on Twitter & Instagram