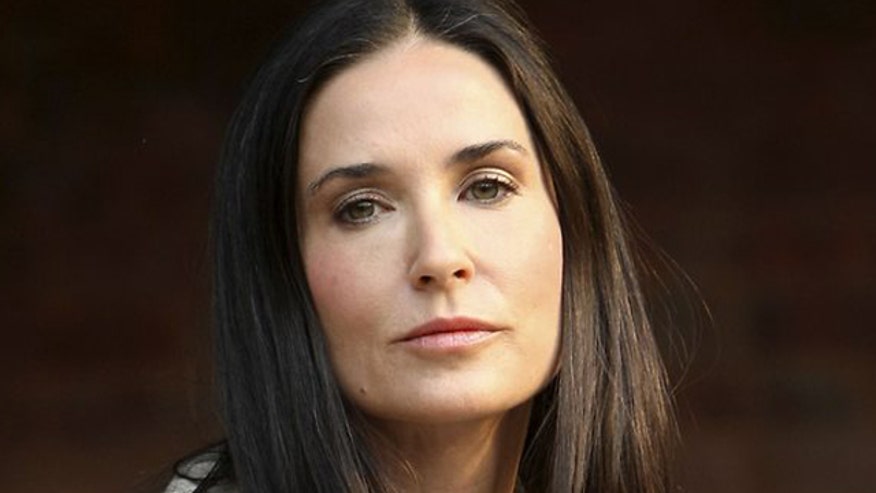 Demi Moore said Sunday she was "in absolute shock" that a man drowned in the swimming pool of her Beverly Hills home, but lawyers say even though the actress wasn't home when it happened, she could still be held responsible.
Los Angeles County coroner Lt. Fred Corral said Edenilson Steven Valle, 21, was pulled after he was found floating in the deep end after being in the water an estimated 10-15 minutes. He was pronounced dead at approximately 5:30 a.m. local time Sunday.
Moore, 52, released a statement through her publicist, Heidi Lopata.
"I was out of the country traveling to meet my daughters for a birthday celebration when I got the devastating news," the actress said. She added that the death, which occurred at a party held by her assistant while she was away, was an "unthinkable tragedy, and my heart goes out to this young man's family and friends."
Entertainment lawyer Julian Chan explained employers are liable for the acts of their employees whether or not they are on the premises.
"In having a party around a pool where people might become intoxicated, a host has a responsibility to ensure their safety," Chan told FOX411.
L.A.-based attorney Leo Terrell told FOX411 that Moore could face a lawsuit for negligent supervision.
"As the homeowner, she will be accused of failing to provide proper pool supervision," Terrell said. "The lawsuit will attack Demi's failure to insure the safety of the guests from the danger of the pool."
Corral said that Valle's family and friends told investigators that the victim did not know how to swim. TMZ.com, citing law enforcement sources, said that Valle appeared to have slipped and fallen into the pool and no foul play was involved.
Sgt. A. Bone of the Los Angeles Police Department confirmed that neither Moore nor any members of her family were at the home at the time of the drowning.
FOX411's Blanche Johnson and the Associated Press contributed to this report.
Daily 411: Blake Shelton files for divorce from Miranda Lambert