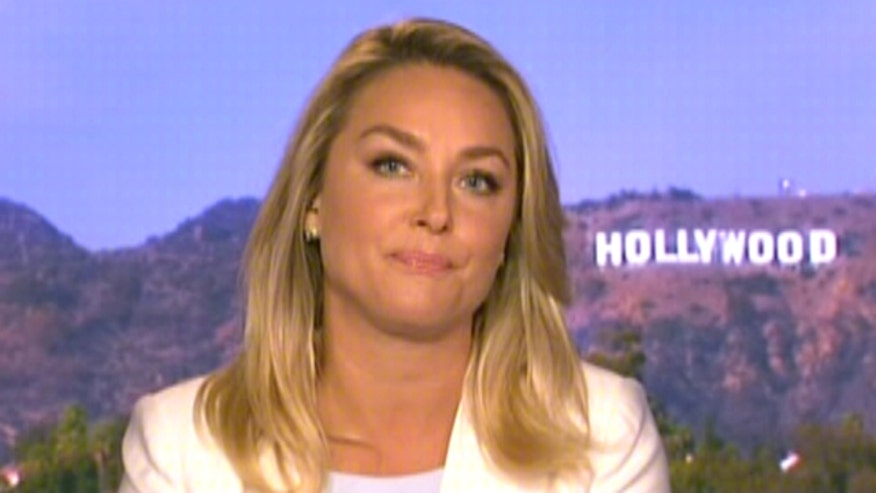 "Law & Order" star Elisabeth Rohm is working with The American Heart Association to educate Americans on using hands-only CPR. We talked to her about her personal connection to the cause, sexism in Hollywood, and if she'll ever write another book.
FOX411: O.K., hands-only CPR. What exactly is that? And why is it so important to know?
Elisabeth Rohm: Well, what I would really like to encourage is that people become certified in CPR because coming from my background where in my family I lost my mom when she was 60 years old. I really feel like if my step-father would have been trained in CPR if he perhaps, not definitely, but possibly, he could have saved her life, and I have a long relationship with the American Heart Association because of having lost some very significant family members.
FOX411: Rose McGowan recently called out Hollywood for being sexist on a social media post. Do you think she made a point?
Rohm: I really wasn't aware of that. I don't particularly, having gone to Sarah Lawrence and being raised by some really strong women, I feel very comfortable and very respected, and I think respect a lot of it comes from respecting yourself. So I don't know much about that incident, but I do think that progress always has a way to go. You know, we always have a lot more progress to make and a lot more awareness, and being the mother of seven-year-old girl I truly believe that progress and statements and courage to speak the truth, they're going to change her generation in the ways that ours weren't.
FOX411: You appeared on Lifetime's "A Haunting" discussing your experience with a childhood ghost. Did you always believe in ghosts? Or did that experience make you a bona fide believer?
Rohm: No, I genuinely did not, and that was a really bizarre experience, but one doesn't know. They're mysteries but strange things go bump in the night!
FOX411: You're a writer as well as an actress. You wrote a book chronicling your journey to get pregnant. Can we expect another book from you in the future?
Rohm: At the time, writing about infertility really felt like a call to action to women of the reproductive generation who didn't know at 30 they should check their hormone levels and their fertility reserve because we're blessed and we're lucky to be able to go to college and have careers and fall in love with who we want to fall in love with not because we have to be an M.R.S. But time is not always on our side and education and knowing about your body. I wanted to be an advocate for women between the ages of 30-40 to really know what test to ask for so they didn't walk into a brick wall like in my personal experience. So, I guess is there's another meaningful story to tell I'll try to tell it.
Fox News.com Reporter and FOX411 host Diana Falzone covers celebrity news and interviews some of today's top celebrities and newsmakers. You can follow her on Twitter @dianafalzone.