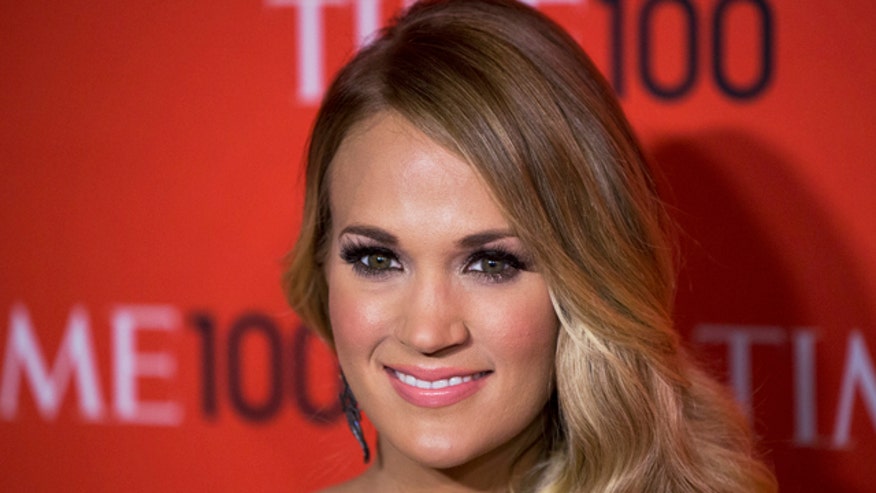 If this whole country music thing doesn't work out, there may be a place for Carrie Underwood in the rap world. Turns out the diva's got flow, as fans discovered at the Big Barrel Music Festival this weekend when she mashed the Wiz Khalifa song "See You Again" into her own tune of the same name.
Underwood began the performance with her famous "See You Again," then broke into the chorus of Khalifa's hit, channeling the featured artist on the track, Charlie Puth. Without missing a beat, the band moved right into the verse, and the country star jumped in with the rap, keeping pretty flawless time and nailing the rhythms before breaking into a laugh at her own intensity. Fans erupted in cheers, impressed by her unexpected skills and enjoying the fun she was having on stage.
The artist switched back and forth between the two tracks, ending where she began, on her own song.
Underwood tweeted after the performance, "Thanks to all who came out to the QQQATQQQBigBarrelFest! You were such an amazing crowd! Im so happy theres no way Im gonna to [sic] sleep tonight!"
Thanks to a couple of enterprising fans who posted videos afterward, were all able to catch a glimpse of Underwoods hip-hop side.
The new mom is busy taking care of four-month-old Isaiah, but that doesn't mean she's not making music. Underwood is working on new music for her upcoming fifth album while celebrating her 21st No. 1 hit with "Little Toy Guns" from her latest album, "Greatest Hits: Decade #1." She performed the tune as her television debut after the birth of her son on the CMT Music Awards on June 10, and has been hitting the ground running ever since.
Learn Carrie's OTHER Secret Talent