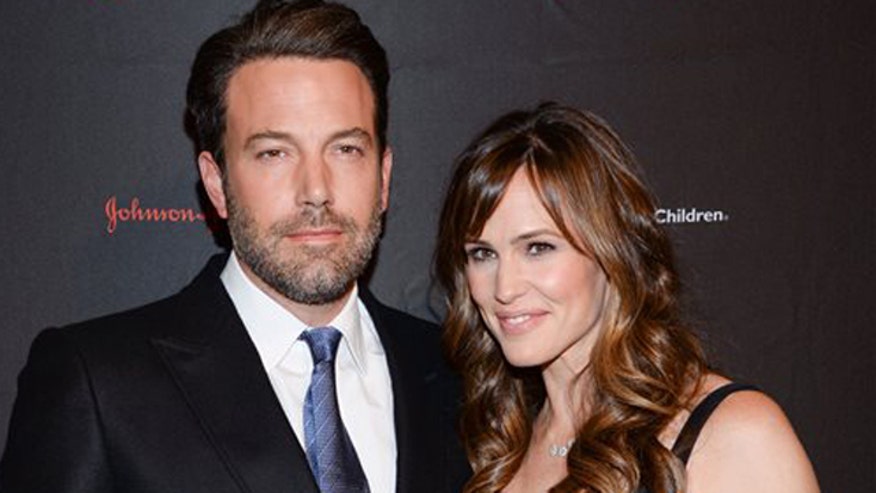 NEW YORK – Hollywood stars Ben Affleck and Jennifer Garner announced plans Tuesday to divorce after ten years of marriage.
"After much thought and careful consideration we have made the difficult decision to divorce," a statement released by the couple said just hours after Fox411 learned the couple's separation was imminent. "We go forward with love and friendship for one another and a commitment to co-parenting our children whose privacy we ask to be respected during this difficult time."
The couple has three children, ages 10, 6 and 3.
Rumors about the pair's divorce were running rampant after a source told FOX411 that the two had been living separately for several months.
An insider source said Garner was looking at the break up as an opportunity to move out from under Affleck's shadow and revive her acting career.
"Jen is excited to get back to work," according to the source. "She took a step back to focus on her marriage and family but wants to return to making more movies."
Another industry insider said it's no surprise to those close to the couple.
"It's been known they're having trouble. Now, it's really over," the source said.
A former neighbor of the Hollywood duo also confirmed the couple was on the outs.
"It's kind of heartbreaking to see a long time A-list husband and wife and seemingly loving parents splitting up," the source added.
Paparazzi last snapped the couple together on a family outing on June 14th in Los Angeles at a farmer's market.
Garner, 43, was recently spotted visiting Boston's Children Hospital on June 26, reportedly preparing for her upcoming role in "Miracles from Heaven." Affleck, 42, popped up on social media on June 27 writing the line "I'm Batman" on his co-star from "The Accountant" Seth Lee's Instagram in anticipation of 2016's "Batman Vs. Superman: Dawn of Justice."
Affleck and Garner married in 2005 after meeting on the set of "Daredevil."
Fox News.com Reporter and FOX411 host Diana Falzone covers celebrity news and interviews some of today's top celebrities and newsmakers. You can follow her on Twitter @dianafalzone.