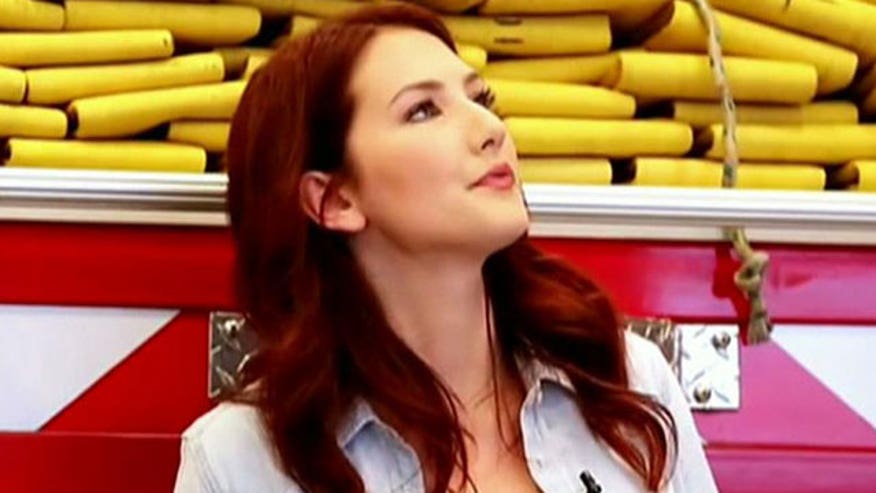 Katie Armiger might not be ready to leave country music after all. The 23-year-old country singer was on the verge of superstardom when her label abruptly announced her upcoming album had been shelved.
"Katie Armiger has decided to take a breather and decide her next career aspirations," Cold River Records president Pete O'Heeron told FOX411 Country in a statement.
However, on Wednesday night Armiger posted a statement of her own on Instagram which was later deleted. She wrote that the label's statement was "not [her] words, and certainly not [her] intention."
— Julie Armiger (@JulieArmiger) June 18, 2015
Armiger posted the picture again with her statement but it was also deleted. In the post she mentioned that she no longer had access to her Facebook page and Twitter account, which has been taken down.
A source with knowledge of the situation told FOX411 Country that Armiger "has not been communicating with the label" at all.
Armiger performed the national anthem June 11 at the Country Music Association Festival in Nashville. She also held a listening party for her now-canceled upcoming record.
I saw Katie Armiger at CMA Fest & she was so excited about her new music. No way her walking away is true! pic.twitter.com/IEzgx2CcsW

— Salena (@SalenaDugger13) June 18, 2015
So far, there has been no word from Armiger herself, who said in her now-deleted Instagram post that she plans on making a statement. Several people close to the singer told FOX411 Country that Armiger has been advised not to speak about the situation, and she is hoping to make a formal statement soon.
You can find Sasha Savitsky on Twitter @SashaFB.