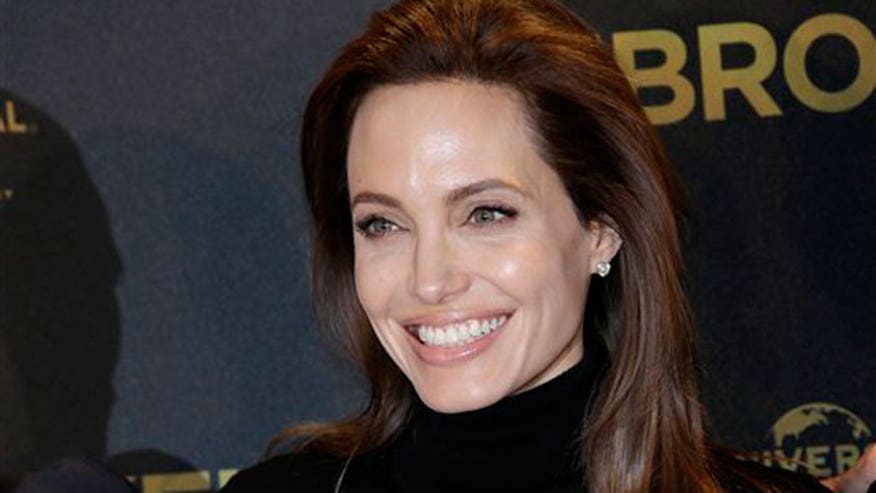 LOS ANGELES – A report in England's Guardian Observer newspaper says British taxpayers spent five times the amount of money on 2014's three-day, Angelina Jolie-helmed summit designed to "end sexual violence in conflicts" than the UK's entire annual outlay to fight rape in conflict-ridden regions.
Held over three days in London, the event – led by Jolie and then foreign secretary William Hague – was dedicated to ending the use of rape as a weapon of war in places including the Democratic Republic of Congo (DRC).
The event cost an estimated $US8.2 million, including almost $500,000 on food alone, in addition to millions more on taxis, hotels, security, interpreters and transport for the high-profile ministers who attended from 125 countries.
According to the documents obtained via Freedom of Information Laws, last year's entire budget devoted to beating sexual violence in conflict-ridden areas was around $5 million. The entire amount spent on hotels and transport was reportedly about equal to the amount earmarked for tackling sexual violence in the DRC.
A representative for Jolie and the Foreign Office did not immediately respond to a request for comment; however the Office told British publications that "the funding would be supplemented by money from the new conflict and stability security fund, and that it would continue giving money to the UN for tackling the issue."
But the Observer also found that incidents of rape and sexual violence have increased in the DRC, often deemed the rape capital of the world, despite the initiative launched by Hague and Jolie specifically for that region. Furthermore, prosecutions for rape have also decreased rather than increased, prompting many to question the impact and value of the high-profile campaign.
So is spending such a vast amount on talking without walking simply a waste of money?
"An 'under-the-radar' and low-profile approach should have been adopted until such time there was something worthwhile announcing. The initial 'investment' should have been used to retain experienced and proven advisors to plan, manage, and execute an appropriate strategy," David Michaels, a British conflict/resolution specialist and President of the Foreign Press Association told FOX411. "I am sure that any human being, both male and female, would support an end to sexual violence in conflict zones. Support by a 'star figure' can be used appropriately and effectively for promotion and PR purposes … or wasted."
The critical report comes in the wake of Jolie and Hague's Africa Union Summit in South Africa over the weekend, where they joined a panel discussion calling for political leaders to prioritize ending the sexual violence routinely directed at women and girls.
Hague and Jolie have been working together to combat the problem for the last two years. It was the Oscar winner's 2011 directorial debut "In the Land of Blood and Honey," a traumatic love story set during the Bosnian War two decades ago, which Hague said provided him with an increased understanding of sexual assault as a weapon of war, and prompted him to reach out to the A-list actress.
"These themes are universal, we need to understand that there are places bubbling up that we need to prevent," Jolie told FOX411 ahead of the film's release. "We need to reflect on the past and understand what we have learned."
It was only in 2008 that the United Nations Security Council officially acknowledged rape as an apparatus of war.
"I think it is fine to have these events, but the problem is no one really wants to do the hard work. To make change you have got to get on the ground, it is crappy work and it is going to take a while," noted lawyer and political activist, Margaret Cone. "Had this initiative been hugely successful, we wouldn't be questioning it now."
However, Amnesty International UK Women's Rights Program Director, Liz McKean praised Hague and Jolie's summit for bringing much needed attention to the epidemic.
"Change on an issue like this will not come overnight," she said.
Jolie also serves as United Nations High Commissioner for Refugees (UNHCR) Special Envoy, routinely visiting war and poverty stricken places to not only illuminate issues impacting refugees, but play a key role in drafting initiatives and devising solutions.
Hollie McKay has been a FoxNews.com staff reporter since 2007. She has reported extensively from the Middle East on the rise and fall of terrorist groups such as ISIS in Iraq. Follow her on twitter at @holliesmckay