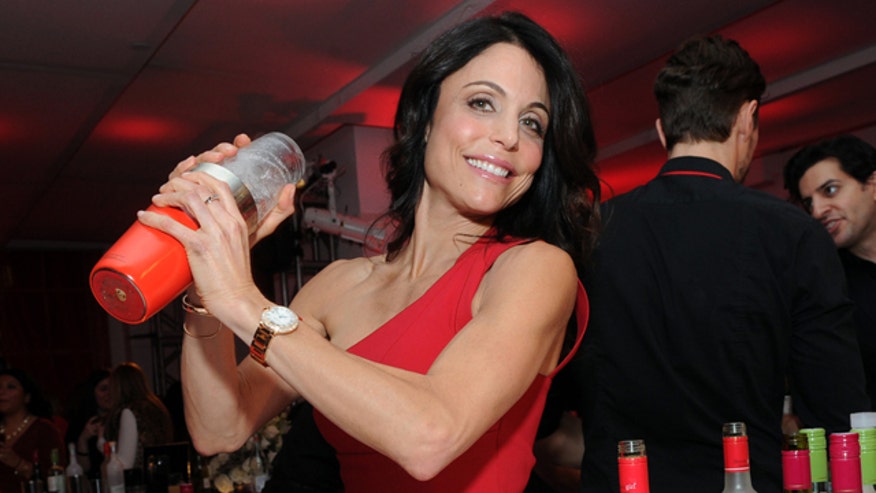 These days Bethenny Frankel may be more of a business woman than she is a "Housewife," and she claims everyone wants a piece of her pie.
"Luckily I was the first woman to ever speak to women in cocktails, it was an original idea but I had all the other big brands coming up to copy me," "The Real Housewives of New York City" star told Fox Business Network's Melissa Francis on Tuesday of her Skinnygirl brand. "You have to know if your idea is original enough and you can get out there first and best and strongest. You want to make sure no one else can do it and you want to make sure you get the trademark."
So what's the biggest mistake the average American makes when trying to get an empire off the ground?
"People get caught up in the idea, 'is someone going to steal my idea?' And get caught on paperwork" she said. "'Housewives' make that mistake, they look at me and look at what I'm doing and what everyone is doing. Get your idea be passionate about it and keep it moving and make it happen."
Frankel, who returned to "The Real Housewives" in April, and who now boasts an estimated net worth of $25 million, created her Skinnygirl cocktail empire in 2011. The Skinnygirl company began with a margarita and then grew with wines, Moscato and Proseco. Once her alcoholic drinks were successful, Frankel decided to go even further by creating non-alcoholic beverages and snacks.
Yet despite how widespread the Bethenny brand has become, she doesn't dig deep with her payroll, preferring to partner with different brands.
"This is a low overhead proposition for me. I don't want to be responsible for a hundred employees and insurance. I only have a few employees on the brand, which surprised people, but I have amazing partners and I use their infrastructure. They put up the money; they put up the distribution and muscle." She explained.
But Frankel insists she is still the power behind the product.
She boasted, "I do all the marketing, come up creatively with the flavors and pick good partners."