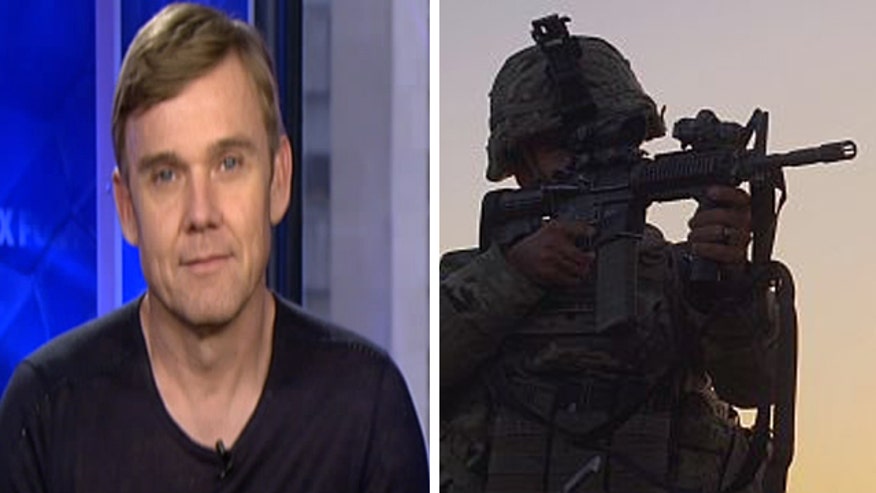 Ricky Schroder is not just the executive producer of the documentary series "The Fighting Season," which followed U.S. troops in Afghanistan in 2014.
He was also one of its embedded cameramen.
"I had to go there and do it because getting into the field with the soldiers and gaining the trust of the soldiers that you embed with is crucial and key," Schroder told FOX411. "If you don't have their trust and they don't believe that what you're doing is a fair shake for them, they won't give you that access, and they won't give you the openness that you need to produce something like that."
"The idea behind 'The Fighting Season' was to document how we leave Afghanistan after 13 years of war, and I think it's important to document that, it's America's longest war," Schroder explained. "Ending a war is complicated, it's ugly, it's not simple, and I think documenting it from the soldier's perspective in this kind of format is important because as we look back in 10 years, whatever happens in Afghanistan, whether it goes well or crashes and burns, we'll at least know how we left it."
Click here to subscribe to FOX411's YouTube channel
Schroder and his crew were in the country during Afghanistan's 2014 presidential elections.
"The fighting season in 2014 was the most violent year in Afghanistan of all the years in the war and it was also the presidential elections, the first free and fair open presidential election to replace Karzai," he said. "So it was a very important time for that country because the Taliban were sworn to disrupt the elections any way they could."
There was also a personal aspect to making the documentary series.
"It probably stems back from when I was a child, sitting at the feet of my grandfather who fought in World War II and listening to the stories," he said. "So I've had an interest in the military, in the Army, for many years and this was an opportunity to experience a little bit of what they experience."
Schroder, 45, said the project also gave him new insight into the lives of the men and women who serve.
"It was an eye opening wakeup call. I got to tell you, our military is in great shape," he said. "If there's a perception out there that somehow our Army is tired after 13 years of war, I didn't see it. I saw really committed people who were battle tested and professionals."
"The Fighting Season" is part of a Twitter campaign to give back to those who inspired it. For every #TheFightingSeason tweet, DIRECTTV is donating $1 to Operation Gratitude.
"Operation Gratitude has given out 1.4 million care packages to service members deployed overseas, Schroder said. "Things like basic toiletries and games and candy and those things. When I was in Afghanistan, I would see boxes sometimes piled in corners of rooms, and they were all just gift packages sent from the states, and I would open them up and take some Twizzlers or some gum, and it just sort of was a little piece of home in a very faraway place."
"The Fighting Season" premieres on DIRECTV's Audience Network on May 19, and will be made available after its premiere on iTunes and Amazon.
Face2Face: Bill Paxton proud of Sam Houston heritage