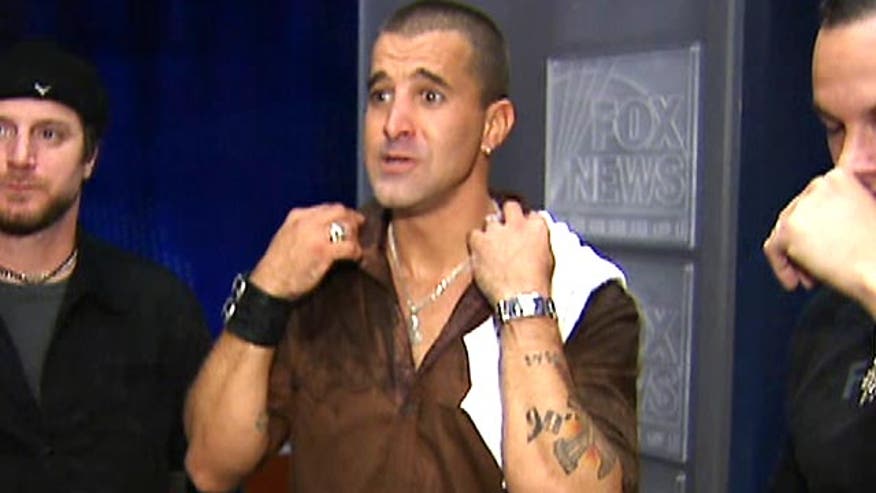 Scott Stapp admits he's lucky to be alive.
In an interview with PEOPLE, the Creed frontman candidly discussed his breakdown last year and his bipolar disorder diagnosis.
Last November, Stapp made headlines when he released a rambling video in which he declared that he was broke and "under some kind of vicious attack." Stapp's wife, Jaclyn, called 911 and told a dispatcher that her husband believed he was part of the CIA and had made potential threats against President Obama.
The 41-year-old singer is now in recovery and ready to explain what happened.
Click here to subscribe to FOX411's YouTube channel
"I had a psychotic break that was brought on by alcohol and drug abuse," he says. "I was hallucinating. I drove around the United States for a month, following an angel that I saw on the hood of my car."
"In my delusional thinking, I thought my family was involved in ISIS, and that millions of dollars had been taken from me to support terrorism," he continues. "All of it was nonsense. I was out of my mind."
Eventually Stapp began getting treatment and received the surprising news that he was struggling with bipolar disorder, a condition that causes sharp shifts in energy and mood swings.
"It was hard to process," Sapp confesses. "There's a stigma associated with it. But Jaclyn kept telling me, 'Embrace it. We love you.' It became a big sigh of relief, because finally, we had an answer."
Stapp he is now sober, in a 12-step program, on medication for his disorder and says, "Nothing is more important than my sobriety."
WATCH: Four4Four: Did Tiger cheat on Lindsey Vonn?