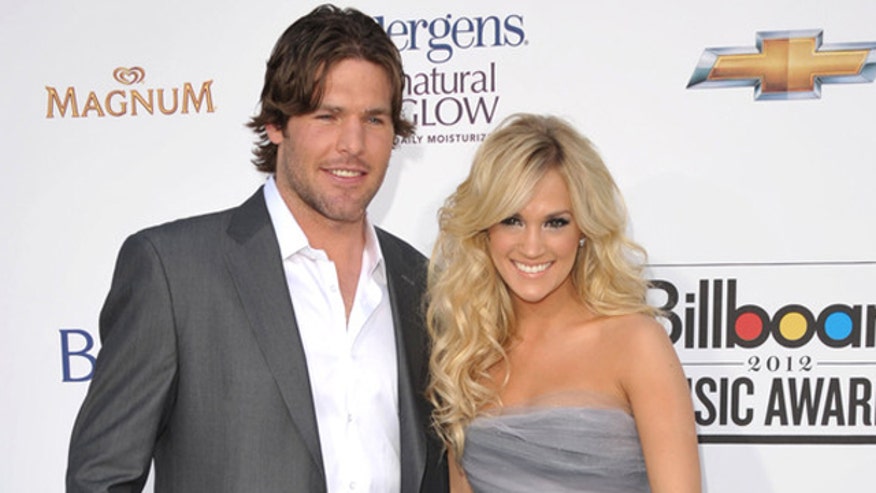 It's been two months since Carrie Underwood gave birth to her son Isaiah, and while she's no doubt experienced the endless highs and sleepless lows of being a new mother, she's also finding time for herself. Recent pics show the "Little Toy Guns" singer taking in a hockey game, rock concert and some rays during a family vacation.
The most recent pic is from Tuesday. Underwood is relaxing on a beach towel, wearing shades and a bathing suit. She hashtagged it with #IKnowImLame, but anyone who's been there knows how much a moment's break from mommy duties is treasured. Her "vacation selfie" indicates that she and husband Mike Fisher could be at the beach. Or maybe they just took a stay-cation, and she's laying out at home.
Underwood doesn't return to the road for another seven weeks, giving her four months off after childbirth. The singer often takes a break during the summer months, as that's Fisher's off season. She's not totally "off," though, as she recently shared she's working on new music and her 2-month-old is a fan.
"Played some of the new music this morning for little Isaiah and he smiled from ear to ear the whole time," Underwood wrote on Twitter. I think were on the right track!
MORE: You Think You Know Carrie Underwood?