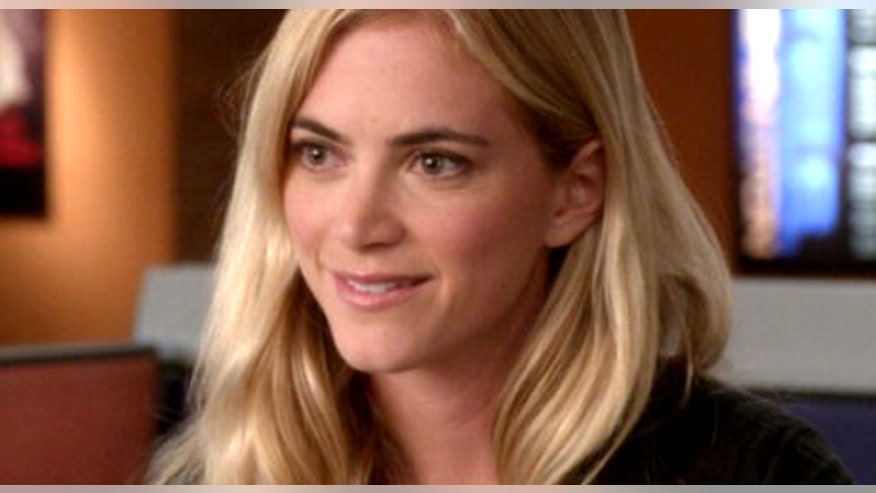 There are only two episodes left in season 12 of "NCIS," and both will feature the team hard at work trying to track down the international terrorist group recruiting disenfranchised children through the Internet that was uncovered last week with disastrous results.

It was every parent's nightmare when Bradley Simek (Cody Sullivan), a student at Gorton Poly High, became a suicide bomber, blowing himself up and almost taking out Gibbs (Mark Harmon) with him. Now, the team is trying to find the other students involved with the terrorist group because they, too, have access to bombs.

The episodes are named in homage to Peter Pan, with the May 5 episode titled "The Lost Boys" and the May 12 episode named "Neverland," because of the innocent kids being recruited to do the dirty work.

"I don't want to give too much away," Emily Wickersham, who plays Ellie Bishop, told FOX411, when questioned about the season finale. "We leave it as a cliffhanger and there will be more to come in the beginning of next season, especially after 'Neverland.' It will ramp up in the first few episodes of the next season, and it will be surprising."
Subscribe to FOX411's new YouTube entertainment video page
The "Neverland" episode is being teased as featuring "an emotional and surprising loss for the team," and according to Wickersham a character dies.

"We lose someone who the team is really fond of," she told us. "I know a lot of fans really love this character. I think it will be quite a shock. So, there is motivation that comes with that death."

The episodes also see the return of Ned Dorneget (Matt Jones), who, as a computer expert, puts his skills to work to help the team track down the leader of the terrorist ring. Bishop came from the NSA, so she isn't a cyber crimes expert. But in these episodes, she is learning the cyber world from Ned and McGee (Sean Murray).
Wickersham, who joined the cast following the departure of Ziva David (Cote de Pablo) in 2013, said she is finally settling into the role and isn't as nervous or on edge as she initially was with working with a cast that had been together for so many years.

Of Mark Harmon, she said, "Mark is a wonderful guy. He does, of course, have his serious side, but he has a funny side. He is lovely to work with. I have said it before, but I will say it again, this group gets me laughing so much, sometimes I feel unprofessional. I didn't expect to laugh this much, especially when we're dealing with the subject matter that we deal with."
Wickersham's favorite episode to date is "Lost in Translation," which aired April 14, in which Bishop and Gibbs traveled to Afghanistan after the murder of a Marine in D.C. was linked to a terror group holding another Marine hostage overseas. Bishop was nervous that she didn't have sufficient training, but Gibbs reassured her he wouldn't ask her to do anything she wasn't ready for -- and he had her back.

"I was able to learn more about Bishop's past, and it gave meaning to how Bishop is the way she is in certain ways and it answered a lot of questions for me about her," she said. "It was really a fun episode. It was emotional and action-packed, so I had the best time working on it."

Going forward, Wickersham said she would like the opportunity for Bishop to have more personal time with her husband and that we will get the chance to meet her family. She also hopes that fans will accept her as much as they did when Ziva replaced Kate (Sasha Alexander).

"Everyone loved Ziva," she said. "She was an awesome character. I think change is hard, but for the most part, I do feel, especially in this past season, people have been so encouraging and said nice things to me on Twitter, Facebook and Instagram. There are just some great supportive fans out there that I am thankful for."