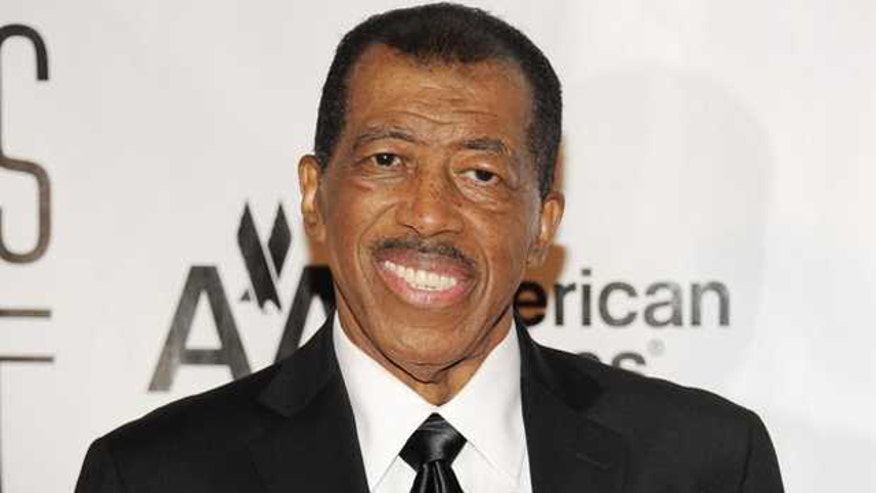 R&B singer Ben E. King, best known for his 1961 hit "Stand By Me" has died of natural causes, his agent confirmed to FOX411. He was 76.
A native of North Carolina, King was singing with the Five Crowns when he and his fellow band members were hired to become the new incarnation of the Drifters, who had several doo-wop hits in the '50s featuring tenor Clyde McPhatter. Their records were among the first in the rock era to use strings. The new Drifters had a more polished production and vocal style and quickly became stars in their own right, widely regarded as one of the greatest harmony groups. King co-wrote and sang lead on "There Goes My Baby" and he and the Drifters followed with such hits as "Save the Last Dance for Me" and "This Magic Moment," mostly written by the team of Doc Pomus and Mort Shuman and some of the most romantic and emotional ballads of the early rock era.
King's time with the Drifters was brief. He left in the early '60s because of a contract dispute, but had little trouble making hits on his own. He broke through with "Spanish Harlem," co-written by Phil Spector and Jerry Leiber, and sealed his name in music history with "Stand by Me." Co-written by Leiber and Mike Stoller, "Stand by Me" was a soaring declaration of dependence and support, chosen as one of the Songs of the Century by the Recording Industry Association of America and added earlier this year to the Library of Congress' National Recording Registry. John Lennon covered it in the 1970s and "Stand by Me" found new listeners in the '80s when it was featured in the Rob Reiner movie of the same name.
Like many early rock performers, King saw his career fade when the Beatles and other British acts arrived in the mid-1960s. He did manage a hit during the disco era in the 1970s with "Supernatural Thing" and continued to record and tour. According to Billboard, he had 21 songs in the top 100 between 1961 and 1975. King and the Drifters were inducted into the Rock and Roll Hall of Fame in 1988.
King was born Benjamin Earl Nelson in Henderson, North Carolina, moved to New York City at age 9 and by 20 was singing with the Five Crowns. He changed his name to Ben E. King after becoming a solo performer.
Fellow singer Gary U.S. Bonds paid tribute to King on Facebook.
FOX411's Sasha Bogursky and the Associated Press contributed to this report.