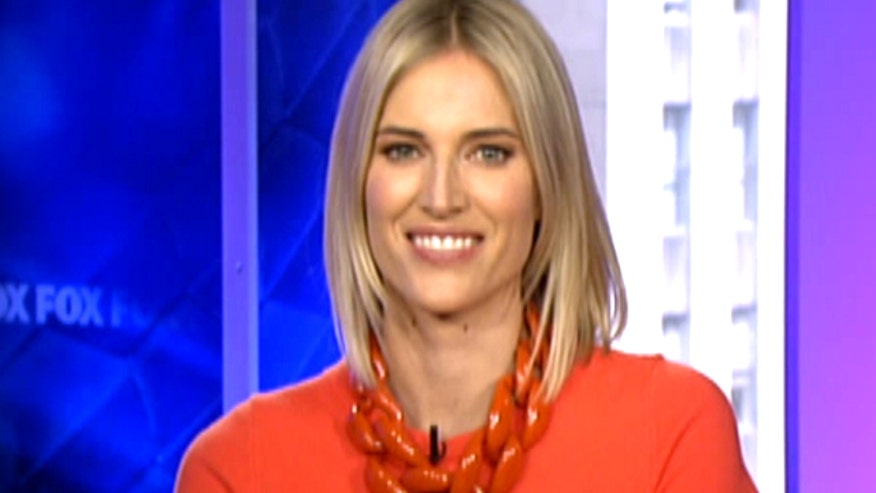 NEW YORK – Model Kristen Taekman took a detour from the fashion world and signed up to be on "The Real Housewives of New York." She spoke to FOX411 about the dynamic of the show now that Bethenny Frankel has returned.
FOX411: Who are cattier…models or Housewives?
Kristen Taekman: It's a toss-up. It's a tie. I'm going to go Housewives.
FOX411: You had a glass thrown at your face by Ramona Singer. Did you feel like you had to go through a sorority-like/hazing initiation with your costars last season?
Taekman: The whole thing was insane. I don't want to say dreaming because it definitely wasn't a dream it was more of a nightmare. People still comment with me on that because people say that would have done this to her and that to her but I was treading water in a lake. Once I tasted the blood I was like I'm staying far away from her.
FOX411: Did you ever think of quitting the show or taking legal action against Ramona Singer?
Taekman: I knew she was instantly remorseful so I could see it in her face right away like "Oh my gosh, what did I do?" She's come full circle and clearly she's going through quite a bit which we didn't know about last season but we know now.
FOX411: Bethenny is back. How has that been?
Taekman: I was thrilled that she was back. The whole dynamic has really changed but it's a great dynamic change. There's a lot of reminiscing. They call themselves the OG's (Old Gangsters).
FOX411: Do you think Bethenny returning to the show is a step backwards?
Taekman: I hate when people say it's a failure. I'm come from the place of you had a talk show like that's amazing. How many people do you know that are offered this amazing opportunity to do a talk show? Coming back to reality TV is her home. She feels comfortable and safe in the space and she's really good at it.
FOX411: Do you feel safe in the reality TV space now?
Taekman: I do. Last season I was really getting to know the other girls and you're building relationships. You're really finding your way. This year I have the relationships built.
Fox News.com Reporter and FOX411 host Diana Falzone covers celebrity news and interviews some of today's top celebrities and newsmakers. You can follow her on Twitter @dianafalzone.