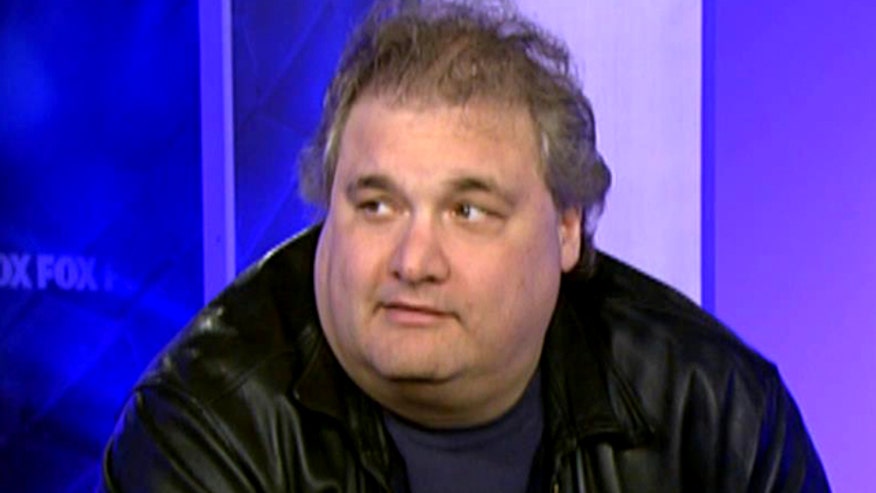 NEW YORK – Artie Lange is one funny guy – just ask his legions of fans. He's done radio, TV and hosts the popular podcast "Artie Quitter." Now he's back on the big screen in the crime drama "Laugh Killer Laugh," which opens in selected theaters April 24th.
FOX411: You make a cameo in the movie playing yourself. Is that your toughest or easiest role?
Artie Lange: I play a comedian Kamal Ahmed directed. He's a real talented guy. He's been a friend of mine for a while and he needed a comic for the movie so he asked if I would do some of my old material so he could plug it in, and I said sure because I've been in a few of his films. I always think they're really unique. This film is a dark character study about a mob guy who's slowly losing his mind...It's way easier to play yourself because I don't have to do anything special like it would be really hard to show up and play a gay Irish guy because I'm not a gay Irish guy but to play me it's simple.
FOX411: Who is the real Artie Lange? Loud mouth comedian or secret softy?
Lange: I don't think I'm a loud mouth or a softy either. I'm pretty much what you get. I'm sort of a less exaggerated version of myself on stage. I can be opinionated at times. I've gotten in trouble for that. With Twitter now it's very scary so I got in trouble there but I think I'm an alright guy.
FOX411: Do you censor yourself on social media because you're afraid of possible backlash?
Lange: Everyone has a community. There are all sorts of communities. People call me fat and the only community is the fat community like I can get a protest going but if I offend someone else they have a community they come up with. My nickname on Twitter is 'Obese Witherspoon' and I just have to take it. It's not fair at all.
FOX411: There's a saying that the funniest people are often the saddest, is that the case with you?
Lange: I like to get it out on stage. I'm not sad. I like to wait until I get a microphone when everyone's looking at me. I think most comedians are attention whores but not sad. A lot of comics try to play like they're insecure and stuff but we're not. If you become a comedian you're saying not only am I interesting and funny but people will pay to hear me say these stuff. And they do quite a bit of money.
FOX411: Do you speak to Howard Stern anymore?
Lange: Not as much as I used to obviously when we use to work together but I see him. We're on very nice terms.
FOX411: Would you go back on the Stern show if they asked?
Lange: I don't know about full time but I would go back and say hi. Sure. That was the greatest job in the world except it felt like having a paper route you know I have to get up early and I'm a comedian so I would be nocturnal on the weekends and then get up at 4:30 in the morning but that was the only part that felt like working. It was like going to work and laughing all day. It was great.
Fox News.com Reporter and FOX411 host Diana Falzone covers celebrity news and interviews some of today's top celebrities and newsmakers. You can follow her on Twitter @dianafalzone.