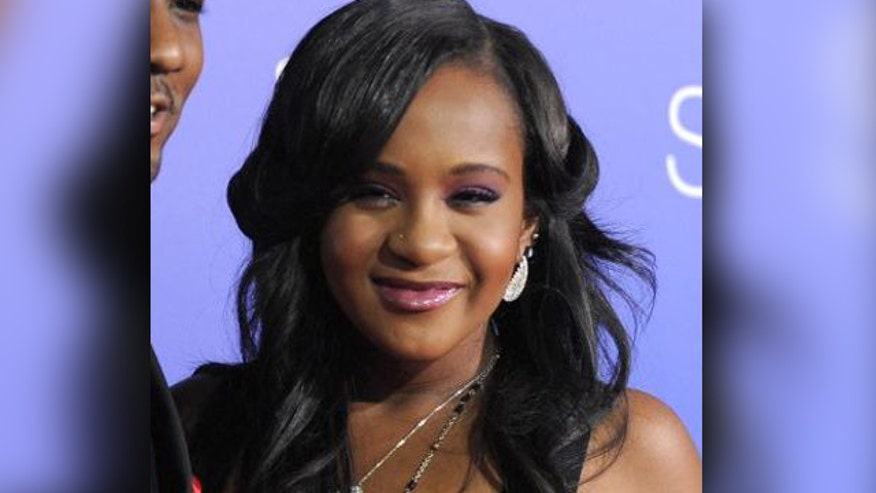 The family of Bobbi Kristina Brown is once again at odds.
On Saturday night, Bobby Brown began a media frenzy when he announced at a concert that his daughter, who has been unresponsive since she was found in a bathtub nearly three months ago, was "awake."
The family of Bobbi Kristina's mother-- the late Whitney Houston-- almost immediately shot down those rumors, and on Tuesday the Houstons shared some insight with the gossip website TMZ.
"According to the doctors she's breathing on her own but the trach has to stay," the Houston family told TMZ.
They added that, contrary to Bobby Brown's statements implying Bobbi Kristina is on the mend, she has "global and irreversible brain damage and remains unresponsive."
Meanwhile, Bobby Brown's lawyer issued a statement Monday saying "there has been improvement" in her condition and that she has "opened her eyes."
However, it also adds that Bobbi Kristina Brown is just now beginning rehabilitation "and the quality of her life will not be known for years to come."
Bobby Brown's wife, Alicia Etheredge-Brown, added in the statement that during the concert, Brown "made an attempt to correct the negative comments he must endure on a daily basis from both family and the public regarding his daughter's medical condition."
"He is encouraged by the steps that Bobbi Kristina has made since her hospitalization on January 31, 2015," Etheredge-Brown said. "She has made it out of ICU, opened her eyes, and started a rehabilitation that will be long and hard."
Bobbi Kristina Brown is the only child of Bobby Brown and the Whitney Houston.
Whitney Houston was found face-down and unresponsive in about a foot of water in a bathtub in a Beverly Hills hotel room Feb. 11, 2012, just before the Grammys. She later died, and authorities concluded she had accidentally drowned. Investigators found a dozen prescription-drug bottles in the suite and listed heart disease and cocaine use as contributors to her death.
The Associated Press contributed to this report.