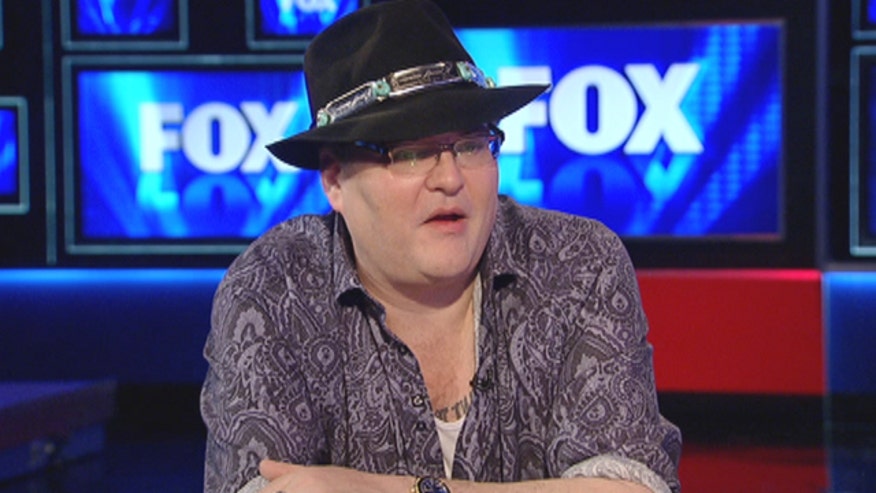 Blues Traveler took an unusual approach to their new album "Blow Up the Moon," which features collaborations with artists from several genres including Hanson, Jewel and Thompson Square. The band would meet these fellow musicians at their locations, then write and record a song for the next few days.
Band members John Popper and Chandler Kinchla spoke to FOX411 about this new process. Popper says, "You were constantly being surprised and you sort of got addicted to that. There was really this feeling of 'I don't know what we're walking into now'… You just knew they were talented people and you hadn't met them before, and they were excited to meet you, and you're excited to meet them, and who knows what's going to happen. That was really fun."
And as for whether Popper taught any of the other artists some harmonica 101 he admitted, "They tried but generally they would back away when I'd start playing."
Chandler adds it's the fans who surprise in that regard, "There's a bunch of great fans of ours who John's inspired to play harmonica and there's a couple of them who we have come up on occasion and play with us who have learned some of his lines note for note and it blows my mind. You can tell they've really worked on it."
Fox News Entertainment Producer Ashley Dvorkin covers celebrity news, red carpets, TV, music, and movies. Dvorkin, winner of the 2011 CMA Media Achievement Award, is also host of "Fox 411 Country," "Star Traveler," "Fox 411 Big Screen," and "Fox on Reddit."