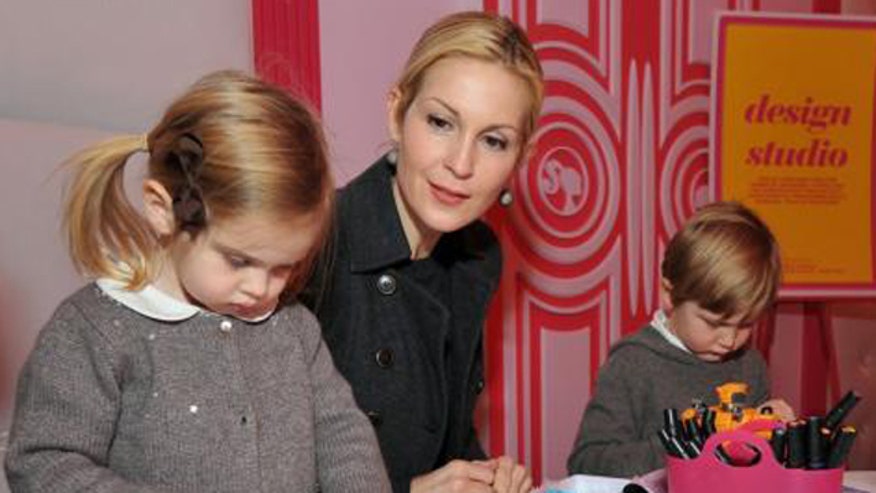 "Gossip Girl" star Kelly Rutherford is speaking out on her excruciating six-year custody battle with her ex-husband Daniel Giersh.
A United States court denied the 45-year-old's request for her two children, Hermes, 8, and Helena, 5, to return to America after a California court in 2012 ordered the children to live in France with their father.
"What happened in the next six years was beyond what I could have imagined in my life," Rutherford told FOX News' Gretchen Carlson of the custody battle.
Since Giersch was denied reentry to the United States after traveling abroad, Rutherford had to travel to Europe to see her children. The expense of the ongoing legal battles caused the actress to file for bankruptcy.
Rutherford argued in court that it was her children's constitutional right to return to the United States, however, the court dismissed the argument saying, "The children have not been deported" and will be able to maintain their American citizenship.
"What we don't understand is why they had to be sent to a foreign country," Rutherford's lawyer Wendy Murphy told FOX News. "it's an unprecedented cause and we're not giving up...we will never give up."
The California court ruled Giersch continue to apply for a new visa so he could return to the U.S., however, the State Department told ABC they have not received a renewal request from him.
His lawyer told ABC News: "Daniel Giersch continues to protect the children from any negativity and therefore will continue to not engage in any of these unfortunate and false media fabrications which only served one person, but clearly not the children."