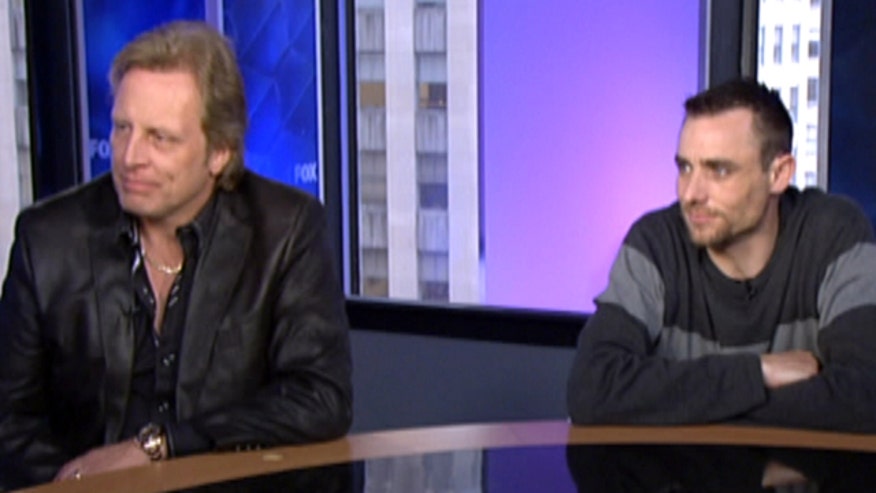 NEW YORK – Discovery's hit show "Deadliest Catch" is hitting the high seas for its eleventh season. Captain Sig Hansen and deckhand Jake Anderson spoke to FOX411 about why a big ego is mandatory to run a ship, and what it takes to be initiated on a boat -- and it's not appetizing.
FOX411: Why do you think the audience has been so loyal to this show?
Sig Hansen: A lot of guys live vicariously through us because they're 9-5. My job number one, I'm the boss, I love it! I can work as hard as I want as long as I want and I think a lot of guys are weekend warriors and love to get into that scene. So for me it's pretty nice.
FOX411: You went from being captain of a ship to being a celebrity. Has the impacted your ego?
Hansen: Every captain has a big ego because you have to have it to be a winner. You got to go get 'em. I still believe that I'm humble in a sense. I love my wife. I love my life and my family but when you get out on the ocean you have to be aggressive.
Jake Anderson: You'll see that a lot.
FOX411: Jake, you left the Northwestern and then you came back. How has that transition been?
Anderson: I think what gets confused is that I left to run a boat, so I thought. I didn't leave to be a deckhand anywhere else. The only place I would want to work on deck is for him. It's great over there and coming back it was really rough, and I struggled ever since to regain my confidence and my ego, which was shattered, so it's been tough, but I'm going to keep fighting. And I think at the end of this people will see that I will accomplish my goal someday.
FOX411: Jake, you had a fisherman eat a raw fish lit on fire with brake fluid. Is this an initiation thing?
Anderson: First, it was microwaved, and the young man is a fisherman who comes from a fishing family, so I knew biting the head off of a herring wasn't going to be that crazy for him. Traditions are really important to us on the Northwestern. I couldn't make it easy for him, the whole idea is to make the guy puke.
"Deadliest Catch" premieres Tuesday April 14th on Discovery.
WATCH: 'Deadliest Catch' dudes play Name That Crab!
Fox News.com Reporter and FOX411 host Diana Falzone covers celebrity news and interviews some of today's top celebrities and newsmakers. You can follow her on Twitter @dianafalzone.