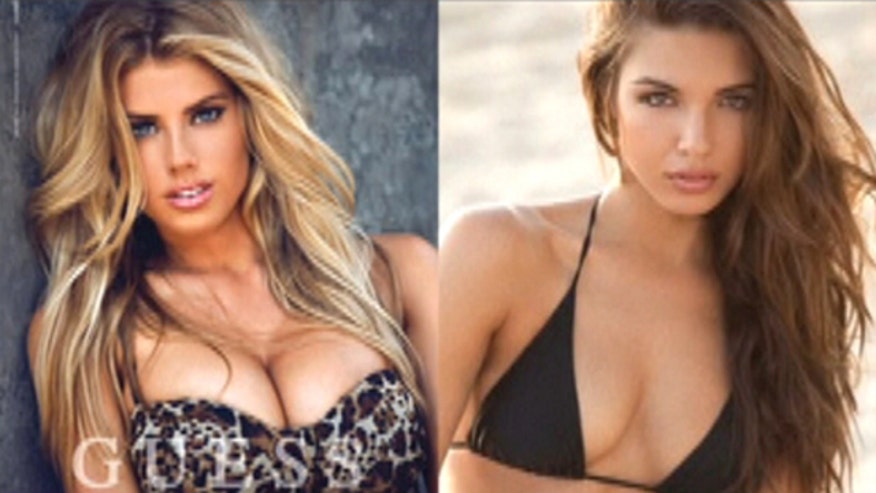 NEW YORK – Attention aspiring models: get an Instagram account if you want to get noticed.
And get famous.
Modeling agency One Management has created a social media division, One.1K, that represents models distinguished in part by their presence and popularity on social media.
"The brands that used to do print-based campaigns were saying, you know what, we're not going to do any magazine advertising, we're only going to do online stuff, and the campaign is only going to be for social media," President of One Management Scott Lipps told FOX411. "And they started to get quite a lot of money for these things. I started thinking, this is a very viable business model."
This is how it works. Say you run a denim company. You are looking for a model to wear your blue jeans in a social media campaign. All things equal, would you rather hire a model with an old Facebook page she hasn't updated since 2013, or one with hundreds of thousands of followers across Facebook, Twitter, and Instagram?
Exactly.
Model Rocky Barnes, who has 420,000 followers on Instagram and is repped by One.1K, told FOX411 the social media site has helped her stand out in the ultra-competitive industry.
"It has been such an amazing connector to people I may have never met otherwise," Barnes said.
Pro-surfer/model Anastasia Ashley, with an Instagram following of 760,000, says social media is also a way for models who aren't 5'10" and super skinny to turn potential clients' heads.
"I don't like looking at fashion models that have unrealistic bodies for how the clothes are going to work," Ashley said. "It's about real bodies."
Lipps said he chooses his clients based on a combination of social media presence and personality.
"Girls around the 100,000 mark [on Instagram] were starting to monetize it," he said. "When you're attracting that many people something is speaking to someone, so it's hard to ignore it."
Harold Mindel, Director at Click Model Management, agreed that models popular on social media are the "It girls" right now.
"Instagram is the current trend of the moment, like it or not," he said. "All the models are scrambling to build up their Instagram following."
But BMG Models President Robert Casey said he doesn't foresee lots of modeling agencies jumping to add Instagram divisions like One K has. "It would be a little too much of a copycat move for a lot of agencies to follow suit, though I'm sure some will," he said. "Every agency is paying attention to potential models that can bring along a notable following."
Casey also notes that the signifier "Instagram model" carries with it connotations in the industry that may soon be a thing of the past.
"The term 'Instagram model' conjures the image of a cheesy girl posting tons of duck faced selfies taken in the bathroom mirror," he said. "But social media mutates quickly, and that stigma is becoming obsolete."
WATCH: Four4Four: Kate Upton turning on social media?
Fox News.com Reporter and FOX411 host Diana Falzone covers celebrity news and interviews some of today's top celebrities and newsmakers. You can follow her on Twitter @dianafalzone.