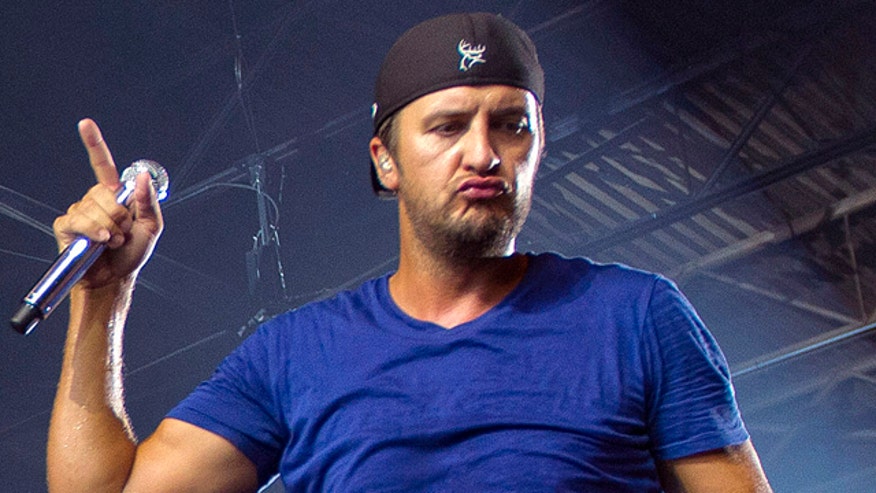 As we gear up for the 50th annual Academy of Country Music Awards, today's biggest country stars are looking back at their memories of the historic show.
Luke Bryan, Miranda Lambert, Lady Antebellum, Jason Aldean and Darius Rucker each sound-off to ET and Bryan's memories are particularly sweet.
WATCH: Luke Bryan Makes Fun of His 'Scary' Stage Fall
"It was a big family night for us to sit and watch the awards," he said. "It was our opportunity to see all our stars. We never really got to see 'em perform, we didn't have an arena or anything so they couldn't come to that, so a big chance to see our favorite performers were on TV watching the ACMs."
Bryan recalled watching Queen of Country Reba McEntire host the show time and time again, including his first stint in the audience.
"This was like a year before my first album ever came out," he said. "I just sat in the back and ate popcorn, and I think Reba walked out and I started crying, so that was an amazing moment."
WATCH: ET Surprises Reba for Her Birthday!
This year, Bryan returns to the stage for his third stint as ACMs co-host alongside Blake Shelton. He's also nominated for Entertainer of the Year, an honor he previously nabbed back in 2013.
But to take home the trophy this year, Bryan would have to beat Ms. Lambert. The "Little Red Wagon" singer says she used to take a hands-on approach to watching the show as a kid.
"I used to sit with a yellow legal pad and name all the artists that were nominated and circle the ones that I thought would win," she said. "It was kind of a game in our house."