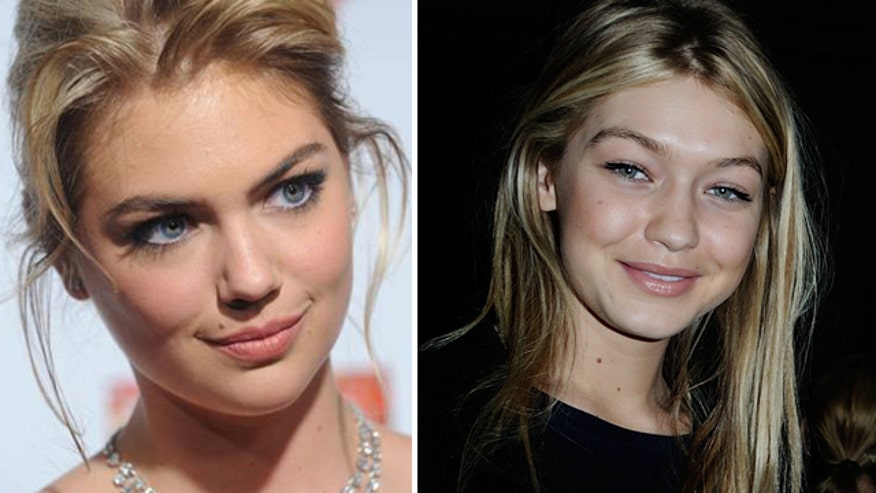 Kate Upton and Gigi Hadid do not agree on social media.
Last week Upton (1,912,436 Twitter followers) – who first became known on a viral video doing a dance called the Cat Daddy – said social media isn't any fun anymore
"I feel like social media at this point is kind of bulls**t," she told The Edit. "At the beginning it was amazing and a lot of fun. It was like, 'Cool, I can talk to my fans!' And now I think that we're losing the art of it. When I first joined Twitter it was just me, but [when] you've got contracts, it's so planned."
But this week, Hadid (286,920 Twitter followers) is on the cover of AdWeek magazine embracing the medium, saying she doesn't have any problem mixing business with pleasure.
"I think it's always come naturally to just be genuine on social media and to put things into words that people can relate to, rather than putting things in a way that makes them feel that they can't be a part of it," Hadid (2.5 million Instagram followers) said.
Hadid (287,899 Facebook likes) is one of a millennial generation of models that includes Kendall Jenner (22.1 million Instagram followers) and Karlie Kloss (2.1 million Instagram followers) that Vogue dubbed "the Instagirls" because of their social media reach.
"If a model happens to come with a few thousand or a few million followers, that's amazing for brands," Harper's Bazaar executive editor Laura Brown told AdWeek. "Especially if you're a brand that wants to target a new, younger demographic."
But Upton (1.9 million Instagram followers) is apparently not the only model with mixed emotions about social media.
"There are tons of examples of successful working models who don't have a big Instagram following and aren't interested in social media," said Teen Vogue Editor in Chief Amy Astley. "But it's becoming something more and more that the ad clients are looking for—and all the girls know it. The game is definitely changing."
Read the full story at Adweek.com.
S/He Said: Taylor Swift's body evolutionarily superior to Kim Kardashian's?