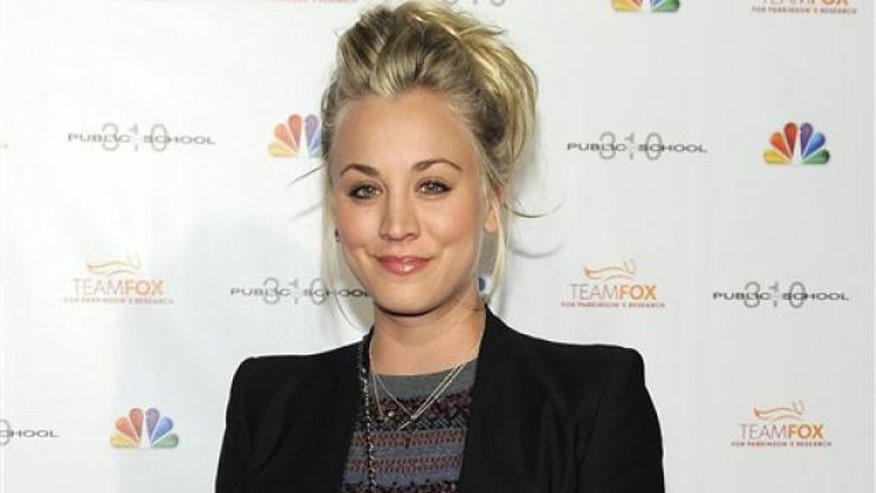 First comes love, then comes marriage… but don't expect Kaley Cuoco-Sweeting to be pushing around a baby carriage anytime soon.
At a red carpet on Wednesday night, the "Big Bang Theory" star told E! News—despite some rumors that have been swirling—she isn't looking to start a family yet.
"No, I'm not pregnant!" she declared. "I don't know why people keep thinking that. Maybe I should wear a little tighter clothes."
The 29-year-old actress said even though she posted an Instagram snapshot with her makeup artist's baby, that doesn't mean she wants one of her own.
"I love babies! If you're holding a baby right now, I will take it from you and hold it. Like, I have this need to take it. I don't have my own yet—can't wait—but any child, I just grab," she added. "I don't take it with me home, but it take it and I hold it for a while. I love it. I love it!"