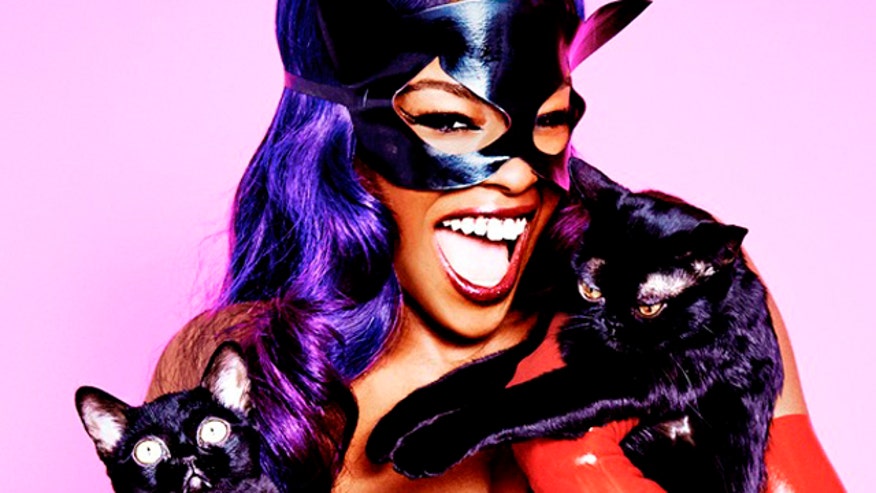 Playboy editor Jimmy Jellinek is defending the magazine's interview with hip-hop star Azealia Banks in which she says she hates "fat white Americans" as well as "everything about this country."
"While we don't endorse her views, we do defend her right to say them," Jellinek said in a statement posted on his Facebook page.
In the same statement, Jellinek also admitted to wanting to "break the Internet" with the controversial star, who posed nude for the magazine and called for reparations for African Americans.
"It's always about race," Banks told Playboy. "Lorde can run her mouth and talk s--t about all these other bitches, but y'all aren't saying she's angry. If I have something to say, I get pushed into the corner."
Banks continued to say that she hates "all the people who are crunched into the middle of America, the real fat and meat of America, are these racist conservative white people who live on their farms."
The New York City native said she doesn't need to explain herself to fans.
"I get annoyed with the fact that I'm even asked to explain myself," she said. "Why do I have to explain this to y'all? My little white fans will be like, 'Why do you want reparations for work you didn't do?' Well, you got handed down your grandfather's estate and you got to keep your grandmother's diamonds and pearls and s--t."
Playboy editor Jellinek's full statement follows:
True to our word, Azealia Banks is literally breaking the internet, trending simultaneously on all social media platforms, CNN, Huff-Po and just about every major media outlet. While we don't endorse her views, we do defend the right for her to say them. Since its early days, Playboy magazine has been a forum for outspoken personalities who shape our culture—Malcolm X, George Lincoln Rockwell, Madalyn Murray O'Hair, Yassir Arafat and Fidel Castro to name just a few. Our April issue continues that tradition with candid interviews with Azealia Banks and Dick Cheney. Whether the editors agree with their opinions is irrelevant. In the pages of Playboy, people with varying views will always be allowed to speak frankly and with candor. We find zero value in censorship. And our readers have always proven themselves capable of making their own informed judgments about what they read.
WATCH: 'Vanderpump Rules' star's sex tape shocker