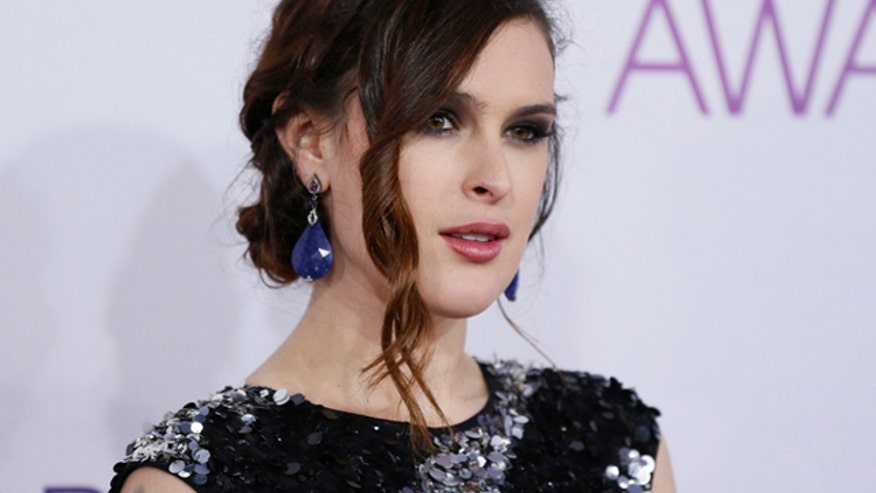 LOS ANGELES – Rumer Willis made a dazzling "Dancing with the Stars" debut on Monday, earning the highest score of the night with her famous parents looking on.
Bruce Willis and his ex-wife Demi Moore, who sat just a couple of rows apart in the audience at Monday night's TV taping, cheered for Rumer as she pulled off a graceful foxtrot with her pro partner Val Chmerkovskiy.
The impressed "DWTS" judges put Rumer in first place ahead of all the competitors with a score of 32 out of 40.
And after the show, Rumer exclusively told FOX411, "I'm kind of on cloud nine right now."
The 26-year-old actress said at the end of the dance, she had "that moment of realization that it all worked out the way we wanted it to. It was kind of a blur but it was amazing."
ABC cameramen zeroed in on her dad Bruce Willis and mom Demi Moore, who were enthusiastically smiling and applauding along with Rumer's sisters, Scout and Tallulah.
Rumer said having her parents see her performance "was really cool."
After the show, Bruce and Demi told her "that they loved me," Rumer revealed.
Her partner Val then shared, "Her mom is very emotionally invested [in this]. She watches our live streams; she catches up on all the couples. She's very competitive, which is great. There are a lot of things I didn't know that she let me in on in terms of the competition.
"But her dad is a man of very few words."
However, Rumer said of her "Die Hard" actor father, "He's [usually] stoic, but he was very excited [tonight]. I don't think he had any idea what to expect coming here and to watch everyone else dance and have me perform at the end of the night, he was really proud of me."
Indeed, Rumer closed the show with a bang, in what Judge Carrie Ann Inaba called an "incredible, passionate" performance that also gave Judge Julianne Hough "chills."
The novice dancer told FOX411, however, that a week one first place finish was the last thing on her mind.
"I feel like I won tonight by having the opportunity to put in the work and have everything we wanted to happen happen and have the dance come together and be what we've both seen in our heads. That was amazing more than any score I could have gotten tonight," she said with partner Val by her side.
Rumer enjoyed her sparkly pink ballroom gown and said, "I wish I could dress like this all the time."
Bruce and Demi's oldest daughter's slender frame comes from eating "really well," mostly things like chicken, avocado, and greens, she said, but also admitted she splurges on French fries and gummy bears.
Val said, "She's in beautiful shape. She's got everything. She's got the spirit, the body, the soul."
And Hollywood royalty in her corner!