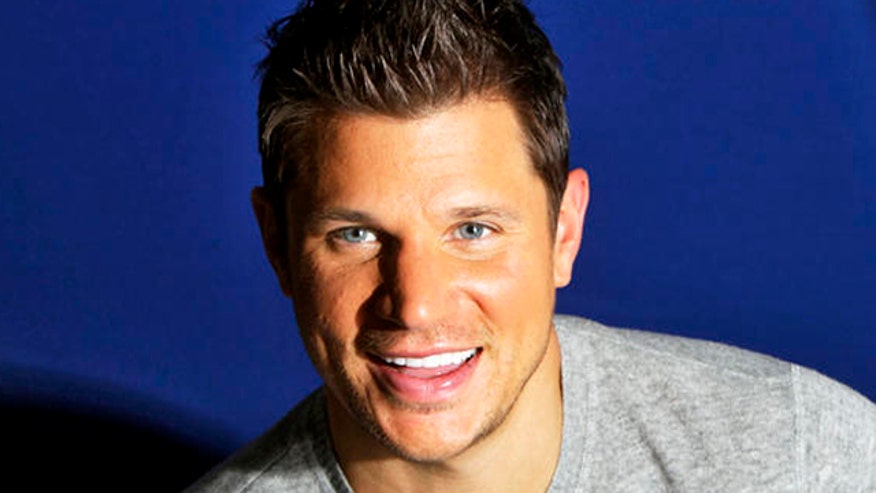 NEW YORK – Nick Lachey is a multi-platinum selling recording artist, VH1 talk show host, and the new spokesperson of Peanut Butter Twix. He joined us in the FOX411 studio to discuss the perks of being in a boy band, the biggest 98 Degrees fan in the world, and which Twix side he prefers, left, or right.
FOX411: You were one of the first reality TV stars. Would you ever do it again?
Nick Lachey: Interestingly enough, my brother and I just finished a show that's going to be coming out on A&E called, "Lachey's Bar." We opened a bar and restaurant in our hometown of Cincinnati and we documented the whole process from the planning of it to the opening of it, and the build out and all that stuff so you can look for that early this summer.
FOX411: What do you think of reality stars that are just famous for being famous a la the Kardashians?
Lachey: Well, look I think if there's an opportunity for them to have the kind of career that they've had then they should go for it. Who am I to criticize how people make a living? And there seems to be an insatiable appetite for that so they're simply filling a need it seems.
FOX411: Speaking of filling a need, would you ever follow in your former bandmate Jeff Timmons footsteps and join the cast of 'Chippendales?'
Lachey: I can't say that you would. I certainly support Jeff in whatever he wants to do, but I think my career has taken different turns and you won't see me on 'Chippendales' any time soon -- but nothing wrong with it.
FOX411: What was the best part and the worst part of being in a boy band?
Lachey: There really was no bad part of being in a boy band honestly. It was a great experience so you get to the see the world, make music with guys you cared about, a lot of beautiful young ladies who enjoyed your music. We didn't have a very strong male demographic in the crowd but for some reason that was never really a problem for us. There were some bad wardrobe choices and some bad hair styles, but other than that it was all good stuff.
FOX411: Who is your biggest 98 Degrees fan?
Lachey: You know Chrissy Tiegen has come out recently and tweeted that she can't stop watching 98 Degree videos.
FOX411: How does that make you feel?
Lachey: It makes me feel really, really good – really good. Chrissy Tiegen might be our number one fan.
FOX411: Will there be another 98 Degrees reunion tour? Please say yes!
Lachey: Certainly never say never. We had a great time going out with New Kids on the Block, ironically, and Boyz II Men, so there's no plans for it now imminently. I could see that happening. Never say never.
FOX411: Why did you decide to join Twix in their campaign to have fans pick a side?
Lachey: Because I love myself a Peanut Butter Twix. It's an honor to be a part of the new campaign for Peanut Butter Twix and continuing the debate, the rivalry if you will between the left Twix and right Twix.
FOX411: So, what side did you pick?
Lachey: It's funny that you should ask that. I recorded a series of videos that you can actually see on Twix's YouTube page and if you watch the video I'm pretty sure you can figure out by the end which is my favorite.
For more on Nick Lachey and Peanut Butter Twix, go to www.facebook.com/twix.us and pick a side using #LeftTwix or #RightTwix.
WATCH: Judas Priest vs. Snooki? Only Nick Lachey can decide
Fox News.com Reporter and FOX411 host Diana Falzone covers celebrity news and interviews some of today's top celebrities and newsmakers. You can follow her on Twitter @dianafalzone.