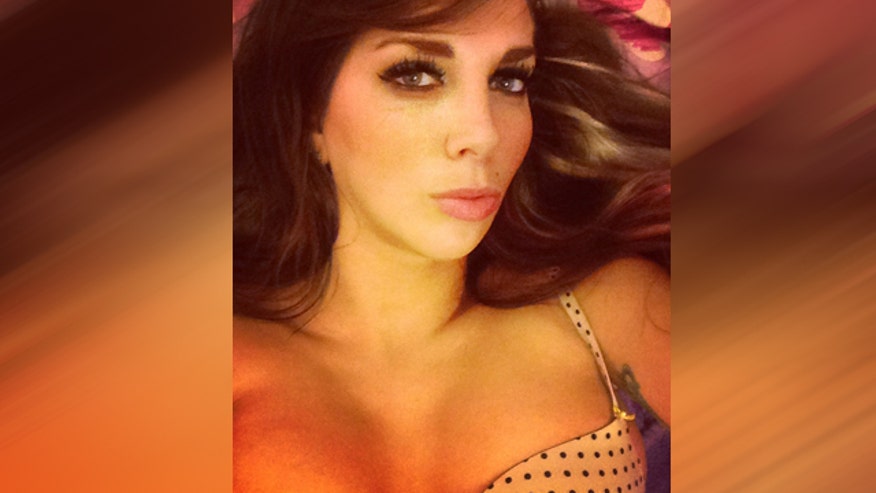 The part-time porn star whose sexting affair took down former New York congressman Anthony Weiner has struck again, this time ensnaring a state lawmaker from Indiana.
State Rep. Justin Moed, a Democrat representing downtown Indianapolis, the state's largest city and its capital, posted graphic sexual texts to Leathers on Twitter using the handle "Bitch Boy" and sent her gifts including a "Fetish Fantasy Series Pink Leash & Collar."
Moed apologized on Tuesday in a statement to the Indianapolis Daily Star.
"I am truly sorry I have hurt the ones I love most with my poor judgment. I am committed to rebuilding trust with my family and my community. This is a private matter and I ask for it to be treated as such. I apologize to my constituents and to everyone I have let down," Moed said.
Leathers confirmed to FOX411 that Rep. Moed is indeed the one who has been sexting her. "Yet it's true," she said.
We spoke earlier to John Schorg, Director of Media Relations for the Indiana House Democratic Caucus, who after receiving a screengrab of the exchange above, said he had no comment.
A source close to Leathers says the sexting relationship between Leathers and "Bitch Boy" began on Feb. 4, when he responded to a Twitter post from her the previous day asking for "new, legitimate #findom slave. Must actually be willing to spend money or you are useless to me."
The two began to correspond, the source said, and "Bitch Boy" began to send her gifts. The gifts ranged from a $54.98 pair of Steve Madden women's pumps, in pewter, to a "sex bomb bath bomb" -- a brand of bubble bath -- lingerie and money, which he wired via PayPal.
The source provided FOX411 with copies of two gift receipts that show Moed's name. The source also included a number of private direct messages between "Bitch Boy" and Leathers.
The Twitter profile picture of "Bitch Boy," which previously showed the naked backside of a man, was removed after the New York Post ran a story last week that detailed the relationship, but did not name Moed. Leathers' Twitter page clearly identifies her by name and photo. Texts between "Bitch Boy" and Leathers indicated he knew of her involvement in the Weiner scandal.
Leathers never actually met or even spoke to Moed on the phone, and the communication between the two was done entirely through texting, the source said. But there was intense and graphic communication between the two.
"This guy is into some really freaky stuff," Leathers said in the Page Six report. "He wanted to be forced to wear a French maid outfit and clean my house while I degraded him. He wanted to be tied up and left in a closet to watch me have sex with my boyfriend."
A graduate of Butler University, Moed was first elected to the Indiana House of Representatives in 2012, and was re-elected 2014.
According to his campaign website, Moed worked his way up from a doorkeeper at the Indiana Statehouse, eventually becoming a senior policy analyst.
Moed is recently engaged, according to his website, which shows a picture of Moed and his fiancée. Both Moed and his fiancee took down their personal Facebook posts on Tuesday.
Moed also took down his "Bitch Boy" Twitter account.
WATCH: Four4Four: Details of Sydney Leathers' S&M sexts with Hoosier Dem REVEALED
Fox News.com Reporter and FOX411 host Diana Falzone covers celebrity news and interviews some of today's top celebrities and newsmakers. You can follow her on Twitter @dianafalzone.