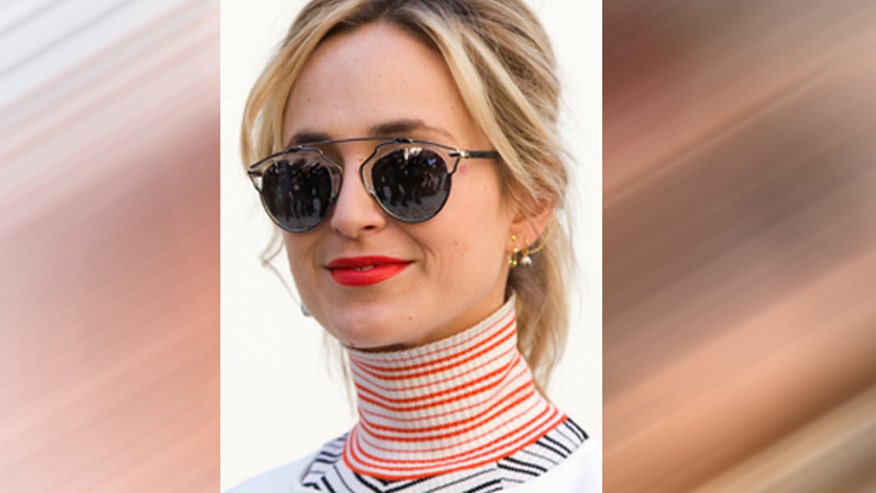 Vogue's style Editor-at-Large Elisabeth von Thurn und Taxis came under fire on Saturday after posting an Instagram photo of an apparently homeless woman reading the magazine in the street.
"Paris is full of surprises . . . and @voguemagazine readers even in unexpected corners!"
German princess von Thurn und Taxis, in Paris for fashion week, wrote alongside the photo, which showed a person reading Vogue while sitting under a blanket on the street in front of a metal store shutter.
The 32-year-old aristocrat, a Vogue editor since 2012, attracted criticism on Instagram: "I think this comment was made in poor taste. Shame on you," one commentator wrote.
Another said, "This photo is cruel."
Undeterred, Von Thurn und Taxis, known as Princess TNT, replied to her critics, "OMG calm down. Even the homeless are allowed to have good taste."
She deleted the post after Fashionista.com saw it on Saturday and wrote, "The things she writes, both in Vogue and on social media, often straddle the line between entertaining/aspirational and disturbingly out of touch. On Saturday she crossed that line."
On Sunday, she posted the message, "I wanted to extend my sincerest apologies for the offense my post has caused. Yours truly, Elisabeth."
Fashionista has been keeping an eye on Princess TNT's social media, which it describes as a "veritable treasure trove of absurdly elitist quotes."
It lists her tweets including of fox hunting in England, "On my way to the English countryside for a day out foxhunting, the perhaps strongest drug-free hit!! Yippie, yayks, yay, yay."
This article originally appeared in The New York Post.