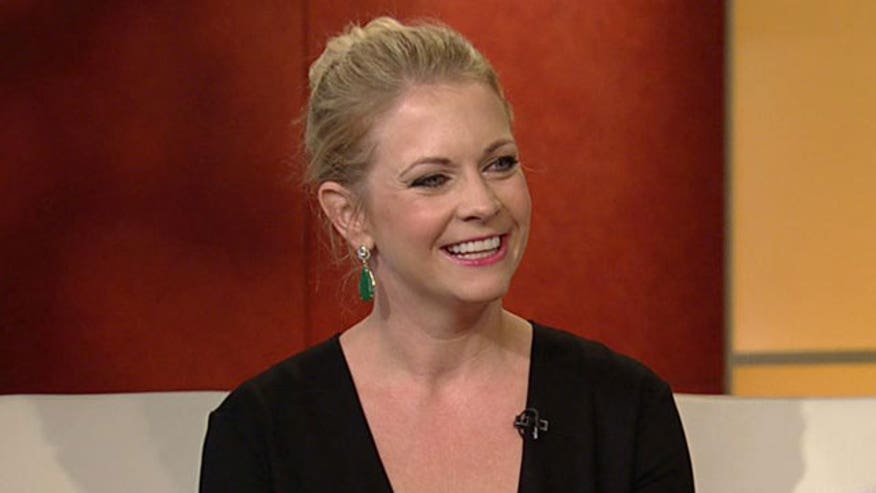 Melissa Joan Hart has somehow managed to find a way to balance her acting career, her life as a mom to three boys and still start a new fashion company called King of Harts for boys ages 2 to 12.
But perhaps the "Melissa and Joey" star's most impressive fete; managing to maintain a normal lifestyle after growing up in front of the cameras.
"I went through a party stage when I was young and single," Hart admitted to Yahoo Parenting. "But I outgrew that because I don't like feeling hungover. I was also raised in New York City with parents who were role models. When I was on 'Clarissa Explains It All,' we shot in Orlando and I wasn't a celebrity then; I was a working actor. I became a star when I got the job on 'Sabrina the Teenage Witch' and was exposed to Hollywood. But I still fly coach!"
Hart has three sons —Mason 9, Brady, 7, and Tucker, 2— with husband musician Mark Wilkerson. While she loves her role as a mom, she admits it's not always easy, and she found a little help from an unexpected source.
"Moms have to take care of themselves — get a babysitter, read a book," Hart said. "I didn't have a nanny with my first son because I stayed home and had the mindset of 'I didn't have a baby for someone else to raise,' but I did have a sitter come to the house so could work out. By the time I had my second son, I was shooting a movie and I needed the help. I actually found my nanny through Alex Trebek because my sister is best friends with his children."
Working in Hollywood, Hart recognizes that it's impossible to shield her kids completely from the public eye. So she came up with a way to control how her family is represented in the tabloids.
"I share everything on social media and [as a result] there is less interest in my personal life," the 38-year-old told Yahoo. "When you try to hide, people are more interested. I also take my kids on the red carpet so they aren't kept hidden but I have to bribe them with popcorn to do it. Would I be OK with my children being entertainers? Not this young. I did take one son on an audition to see what would happen. But I'm way too busy to be a stage mom. If they want to be in Hollywood, they have to finish school first — and we live in Connecticut. I won't let [a job] direct our family."
WATCH: Break Time: Taylor Swift is a godmother