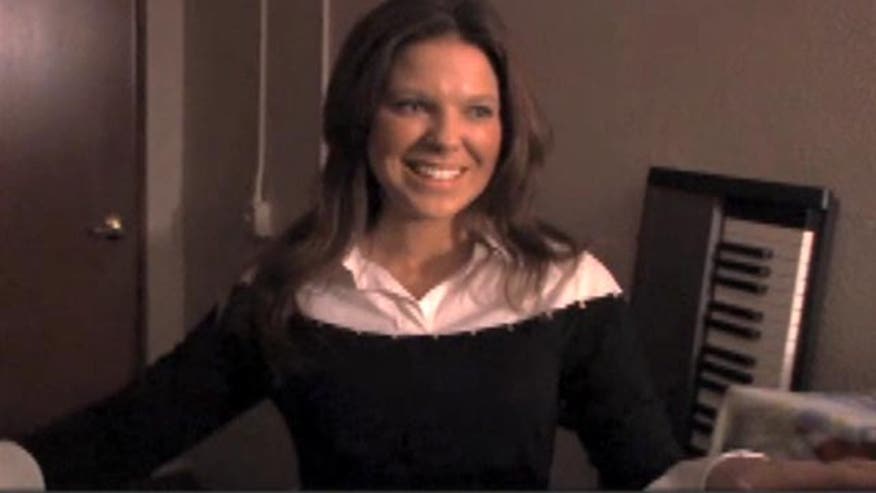 Amy Duggar, the niece of "19 Kids and Counting's" Jim Bob opened up on a car accident that almost claimed the lives of her and her mother.
The 28-year-old aspiring country singer and her mother Deanna spoke to Radar about the terrifying 1993 crash.
"I was in sheer shock," Deanna told Radar of her near-death experience. "I thought, 'I don't want to die today.'"
Deanna recalled feeling a tire go over her leg after another car crashed into her. "I saw the bone come out," she said.
The Arkansas native was propelled from her car and broke her left in two places, cracked her pelvis and collarbone but still managed to crawl to safety and call 911.
Luckily, Amy, who was only 8 at the time, only suffered a few bumps and bruises/
"God saved our lives," Deanna said. "I should be dead. God had the right people in a horrible situation."
Amy remembers a mystery woman picking her up from the car and bringing her to the hospital.
"She said, 'It's going to be okay, sweet girl,'" Amy told Radar. "She didn't sign any papers at the hospital, and we never heard from her again."
The experience was life-changing and it turned Amy and her mom to believe in God.
"I believe in God," Amy said. "After the car wreck, how could I not believe? I should have been a goner!"