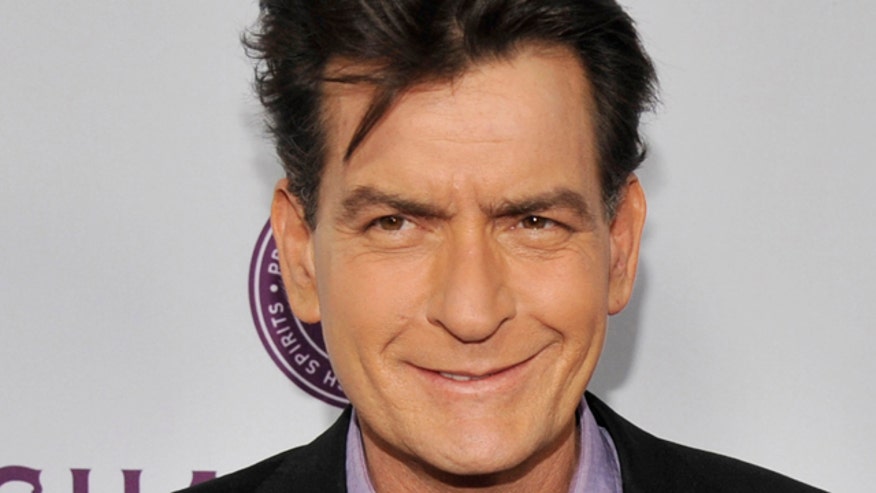 "Two and a Half Men" closed up shop Thursday night, and many were expecting to see its original leading man, Charlie Sheen, make a cameo.
"I've reached out to them and they've reached back," Sheen said last September. "We're trying to figure out what makes the most sense. If they figure it out like I've presented it to them and they want to include me in some final send-off, I'm available and I'm showing up early. If not, it's on them."
It didn't happen.
Producer Chuck Lorre, who had the epic feud with Sheen that led to the star's dismissal, explained with a vanity card that was shown on air.
Here it is:
I know a lot of you might be disappointed that you didn' t get to see Charlie Sheen in tonight' s finale. For the record, he was offered a role. Our idea was to have him walk up to the front door in the last scene, ring the doorbell, then turn, look directly into the camera and go off on a maniacal rant about the dangers of drug abuse. He would then explain that these dangers only applied to average people. That he was far from average. He was a ninja warrior from Mars. He was invincible.
And then we would drop a piano on him.
We thought it was funny.
He didn't.
Instead, he wanted us to write a heart warming scene that would set up his return to primetime TV in a new sitcom called The Harpers starring him and Jon Cryer.
We thought that was funny too.
Who's idea do you like better? Tell us in comments or on Twitter using #FOX411.