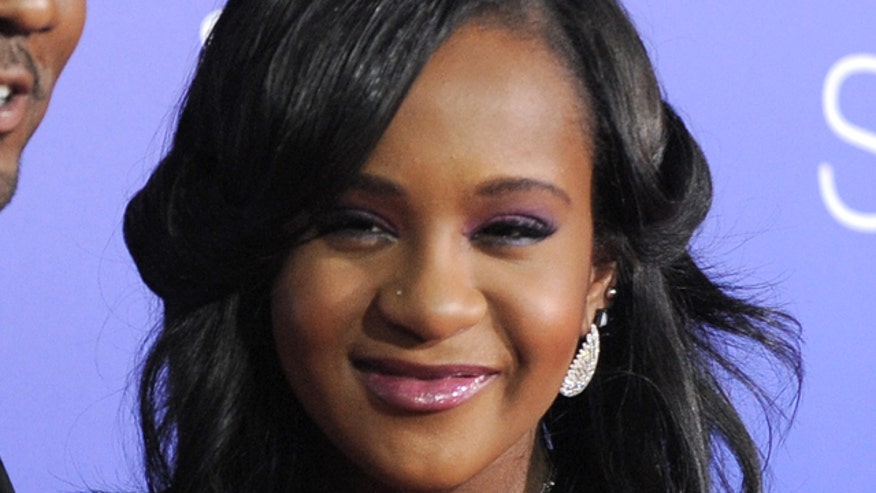 LOS ANGELES – The situation involving Bobbi Kristina Brown, the 21-year-old daughter of musicians Whitney Houston and Bobby Brown, is growing more dire, as conflicting accounts of family conflict emerge.
According to one source closely connected to the situation, the two families are feuding over what to do next as Bobbi Kristina remains in a medically-induced coma in an Atlanta hospital.
"The peace that existed a week ago is gone now because you have several family members wanting to take the life support off and others, mainly Bobby Brown, saying he just won't do it, and the decision ultimately rests with him," the insider told FOX411. "I'm hearing there is so much fighting to the point that Cissy (Whitney's mother) hasn't been to the hospital in a couple of days at least. It's gotten ugly again and the truce has ended between the Browns and the Houstons."
However, another source connected to Bobbi Kristina insists that account is way off base.
"Nothing could be further from the truth," said the insider. "This is insane and these media reports have got to stop. They are just wrong, wrong, wrong."
Several reports of tension between the two families have surfaced since Brown was rushed to hospital on January 31st, including a brawl between family members at an Atlanta hotel. A lawyer for Brown has also repeatedly shot down media reports that Bobbi Kristina's condition continues to worsen, and that it is extremely likely she will not recover.
The circumstances surrounding Bobbi Kristina's hospitalization remain under police investigation.
The aspiring singer, who was apparently set to record a tribute album with her dad in honor of her late mom this year, was discovered unconscious in a bathtub in her home. In a sadly similar twist of fate, Whitney Houston was found dead in a hotel bathtub in Beverly Hills, Calif. on Feb. 11, 2012.
Brown and Houston were married from 1992 to 2007. Bobbi Kristina is their only child together.
Representatives for Bobby Brown and Bobbi Kristina did not respond to requests for comment.
Hollie McKay has been a FoxNews.com staff reporter since 2007. She has reported extensively from the Middle East on the rise and fall of terrorist groups such as ISIS in Iraq. Follow her on twitter at @holliesmckay