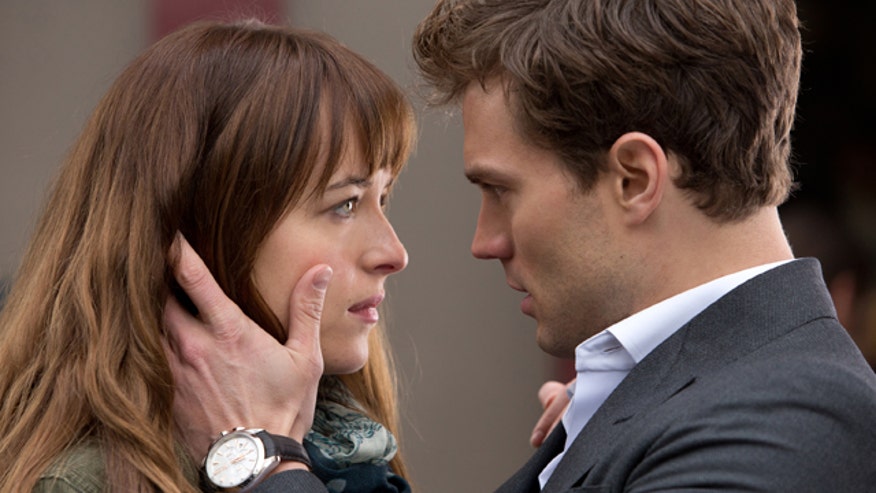 A Concord, Calif., drive-in theater has come under fire after families who went to see "The SpongeBob Movie: Sponge Out of Water" were horrified to see the hyper-sexual flick "Fifty Shades of Grey" was being shown on a huge screen right nearby.
Deborah Powell told KTVU, she brought a big group of children to see the "SpongeBob" movie, but when she arrived she found herself unavoidably close to the screen showing "Fifty Shades."
As she parked her SUV, she realized the sexed-up film was right in their line of sight.
"[On the screen] at the time there was a woman being slapped, naked, bound up… so, we had to have our children close their eyes," she told KTVU. "I could see another car behind us that had children in there with their eyes closed."
The West Wind Solano Drive-In has two screens, one pointing north, one west, but both face the same general area, according to KTVU. Powell said she complained to a theater worker, who told her other parents had expressed concern after they noticed the racy flick was being played so close to a kids' movie.
After she tried and failed to shield her kids from the R-rated movie, Powell decided it was best to head home.
"There is no way to avoid looking at that screen. It's too tempting. So, we couldn't stay. So, we had to turn around. My children were devastated."
The company which runs the theater did not return KTVU's request for comment.