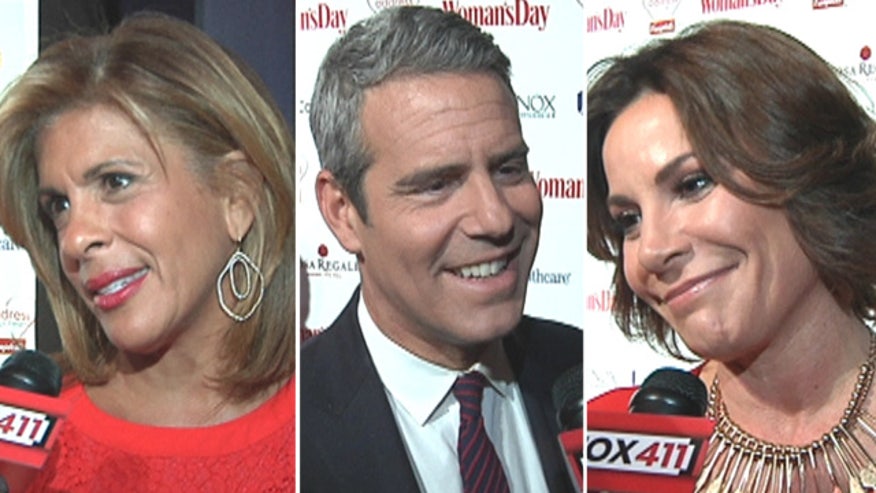 NEW YORK – Veteran journalist Brian Williams was suspended for six months by NBC on Tuesday for lying about an Iraqi war account. Fellow NBC Universal personalities have been tight-lipped about their colleague's situation, however, at the 12th Annual Woman's Day Red Dress Awards in New York City on Tuesday night, shortly before his suspension was announced, several of Williams' colleagues spoke to FOX411.
"I love Brian. I have known him for many years and I know that he is devastated after what happened, and I think the whole news organization feels horrible about what happened," "Today" show co-host Hoda Kotb told FOX411. "We're sort of going to let NBC deal with it. It is a news organization and it's important to all of us and we're going to see what they do next."
Bravo's "Watch What happens Live" host Andy Cohen was a little less forthcoming.
"I think…it's a common. I don't know. I don't want to talk about this," he said.
Bravo reality star Countess LuAnn De Lesseps of "The Real Housewives of New York," however, was quite candid about her views on the newsman's inaccurate account of events.
"I totally understand why someone would add flair to their story but not when it comes to the war and being who he is which is the most trusted person in television," she said.
De Lesseps said Williams' big mistake is not unforgivable, but thinks he has a long way to go to earn back the public's trust.
"It's not unforgivable but I think it's going to take some good PR," she said. "Look, you can't compare Brian Williams and the 'Housewives' but everyone should be forgiven."
Fox News.com Reporter and FOX411 host Diana Falzone covers celebrity news and interviews some of today's top celebrities and newsmakers. You can follow her on Twitter @dianafalzone.