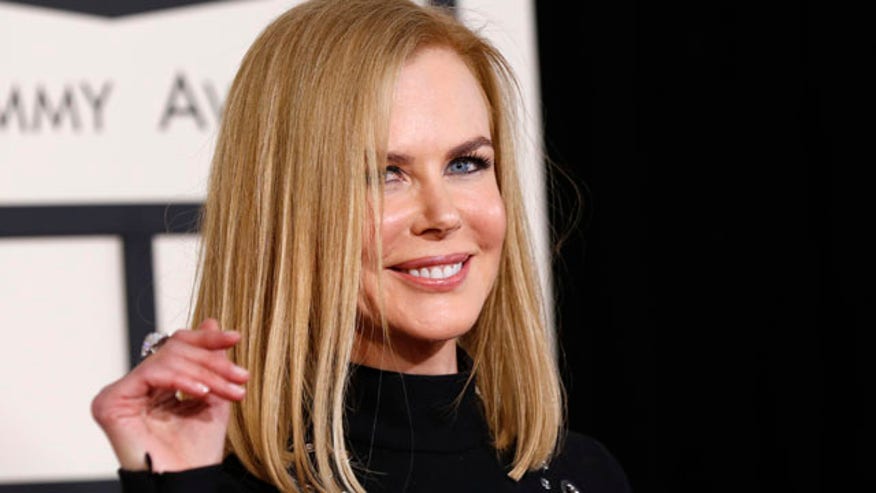 Nicole Kidman looked none too pleased when she was asked about her outfit by E! News host Ryan Seacrest at the 57th Annual Grammy Awards.
Seacrest asked Kidman to tell him about her dress as she stood beside husband Keith Urban on the red carpet. Kidman was silent and after a beat said "I don't know what to say."
The TV personality prompted her to tell her who designed the dress, and after another awkward pause he quickly asked her hubby who designed his T-shirt.
The two seemed bored by the fashion chatter, a trend lately on the carpet—with some women speaking out about how they are tired of being asked about their dresses instead of their talents.
For example, "Devious Maids" star Paula Garces said she feels the questions she gets on the red carpet are sexist.

"I just returned from Colombia doing work for the foundation, helping orphans [to] get job training and learning English, but if I go on a red carpet a reporter won't ask about that," she told FOX411. "They want to know what I wore on my trip, if I'm still married and what did I do to lose my baby weight."

In response to the red carpet chatter, Jennifer Siebel-Newsom, a filmmaker and founder and CEO of The Representation Project, has launched the #AskHerMore campaign which encourages reporters to focus on what the actress has achieved versus what designer dressed her.

Fox News' Diana Falzone contributed to this report.
WATCH: Four4Four: How the Grammys turned into one hot mess