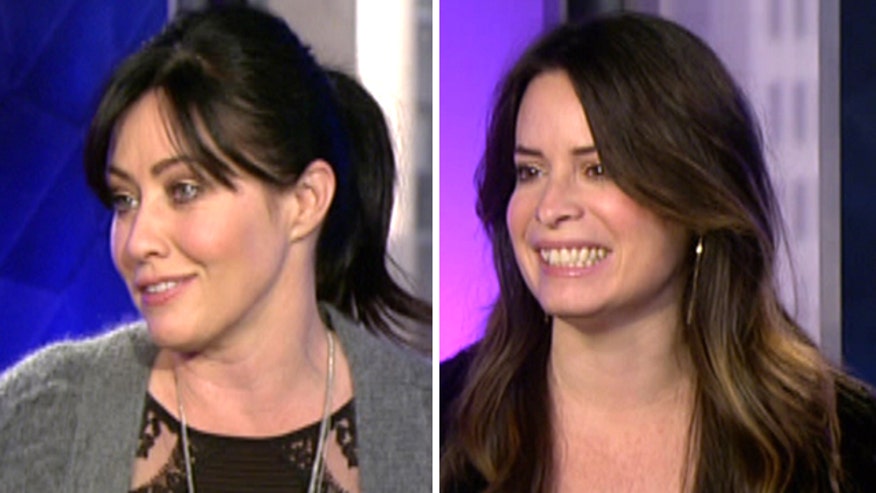 It looks like Shannen Doherty is putting aside her famous feud with her former " Beverly Hills, 90210" costar Tori Spelling.
Doherty told Meredith Vieira she wishes nothing but the best for Spelling who has been plagued by scandal this past year.
"I think there is something very, for me, my heart breaks a little bit for her," Doherty told Vieira. "I only wish Tori well and a happy life and happy marriage. She's got beautiful children."
Spelling's marriage to Dean McDermott fell apart on-camera in "True Tori" following his infidelity and struggle with sex addiction.
"Putting it out there must be cathartic for her," Doherty said of Spelling's choice to share her struggles on TV. "It's her way of dealing with it, maybe that's her form of therapy."
Doherty added that she feels uncomfortable watching Spelling's life unfold on TV because the know each other.
"The show I get uncomfortable at times watching it because I know her," the former "Charmed" star said. "I kind of want to go, 'No, no, no, no.' But, who are we to judge anybody's life and what they're going through sand how they handle it? We all stumble and we all make mistakes and we all have our own process."